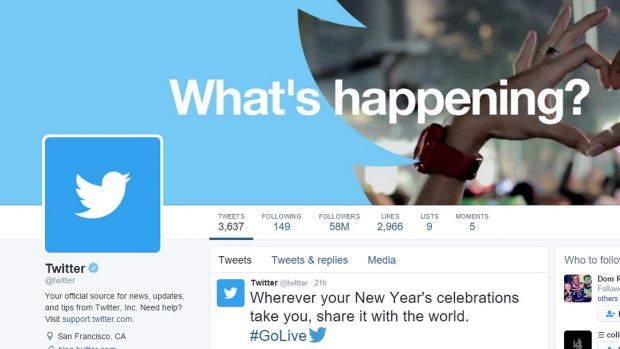 Twitter is considering introducing an edit button, the social media site's boss Jack Dorsey has said, calling it the site's most requested feature.
The admission came after Dorsey posted a tweet calling for suggestions on how Twitter could continue to improve in 2017.
The Twitter co-founder was soon inundated with requests, among the most
prominent of which were to introduce a feature that would enable users to edit their tweets once they've been posted, rather than having to delete and start again.
In his various exchanges with users, Dorsey admits that an edit feature is
needed, and that the site is "thinking a lot about it".
He also admitted that an edit button had been the site's most requested update for some time – not just in this conversation with users – and that if it did ever come to fruition, it should be transparent and show the changes that had been made.
Twitter has had a difficult year, plagued by disappointing user growth and job
cuts, as well as rumours it was looking for and unable to find a buyer.
However, it has extended its push into video content and taken on Facebook in the process, extending the time limit on video uploads as well as introducing live video broadcasts for the first time.