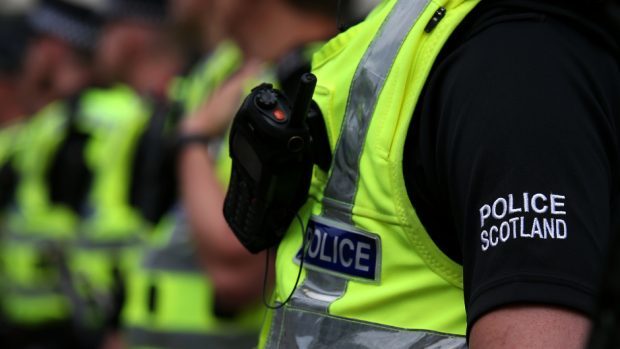 Two Western Isles pensioners were left shivering in the cold on New Year's Day after thieves stole all their heating oil.
Alex, 85, and 75-year-old Margaret Macphee paid over £500 to have their oil tank filled to the brim for the Christmas period.
In the middle of the night thieves drove right up to their home in Nunton on Benbecula and siphoned away the lot.
The couple though the boiler had broken down when the heating went off on Sunday and were "horrified" to discover someone had stolen some 1.1 tonnes of fuel.
Their son, Donald Macphee, said it was "deplorable" to think someone was "prowling around" their home.
Mr Macphee said: "It's with utter disbelief that some scumbag would steal my mother and father's heating oil.
"Not only did they leave my parents without heat and hot water on the first of January, our neighbour who is ill had hers taken before the 25th and left her with no heating on Christmas day."
Mr Macphee, who lives in the same village, explained the fuel was taken sometime after the 13th of December after a road tanker replenished the tank which is located behind his parent's house.
The tank was topped up to 1200 litres and the couple must only have used 100 litres maximum in the last three weeks, leaving 1,100 litres which is the same as 1.1 tonnes he added.
He said: "That's a huge amount to cart away."
He now intends to rig up a CCTV camera over the oil tank to avoid the same thing happening again.
Meanwhile, thieves also struck across the causeway in nearby South Uist where a young family were also hit. The two locations are within easy driving distance.
On her social media site, Marion Bell said: "Not the best start to a new year when someone steals your oil for nearly the 10th time in five years.
"Why target my house when I have two small toddlers and now can't get heating on for another day or two?"
A Police Scotland spokeswoman confirmed said they are investigating the alleged theft of domestic heating fuel theft in Uist and Benbecula.