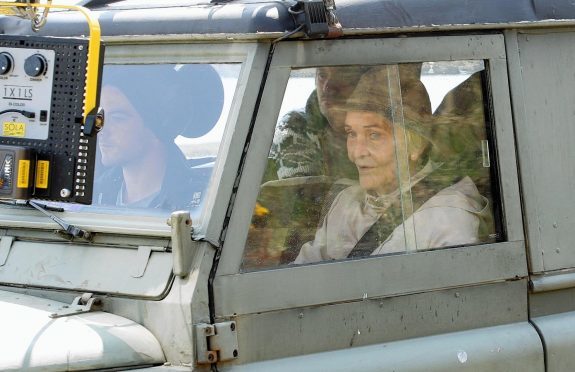 Veteran actress Sheila Hancock's new film shot shot in Sutherland will really show her natural side, she has revealed.
Ms Hancock even climbed an iconic mountain at the age of 83 as part of her role.
Ms Hancock had been regularly spotted over many weeks last year around Lochinver for the upcoming film Edie.
And to everyone's amazement the award-winning actress even climbed the 2398 feet high Suilven, one of the most distinctive mountains in Scotland, for the feature.
But now the star has revealed she shuns make-up and did not wear any for her latest film, due to be released this year.
She has also praised actresses including Sarah Lancashire for defying traditional expectations of beauty, and for going against the pressures put on women by the invention of flaw-exposing High Definition television.
Ms Hancock says: 'Television over the last couple of years has been wonderful and shows like Happy Valley have moved things on.
'One of the things that I've really noticed is that women actors hardly wear any makeup at all and that's a new breakthrough. I mean, the public won't notice that, but that's one of the reasons why it looks so real.
'Usually, [producers] insist on us wearing foundation and things like that because they say with HD , all the blemishes will show etc.
'But now I don't [wear make-up], and I hardly wear any foundation.
'The last film I did which will be coming out soon, I wore no makeup at all. I am meant to be old and I said to them, 'Well, I'm going to look old, sorry,'.
'Things like that, I think, are so amazing, and so the standard of acting has never been higher.'
Ms Hancock plays an old woman who scales a mountain in her latest film. In it, she is seen without a scrap of make-up.
Gordon Robertson, manager of Assynt Estates, said Ms Hancock was kept an eye on by estate stalker John Venters during the long climb.
"It was just incredible. It was a full day's shoot, but it it just remarkable and amazing that an 83-year-old has climbed such a mountain as Suilven," he said. "She has made us all think about doing it now!"
Ms Hancock is playing Edie and Scottish actor Kevin Guthrie also stars. The 28-year-old, Glasgow-born rising star is best known roles are Ally in Sunshine on Leith and Ewan in Terence Davies's 2015 film Sunset Song.
The new film tells the story of an elderly woman who has come through a lifetime of disappointment and regret. Faced with the prospect of life in the retirement home, Edie sets off to Scotland in order to climb a mountain and rekindle some of the magic of her youth.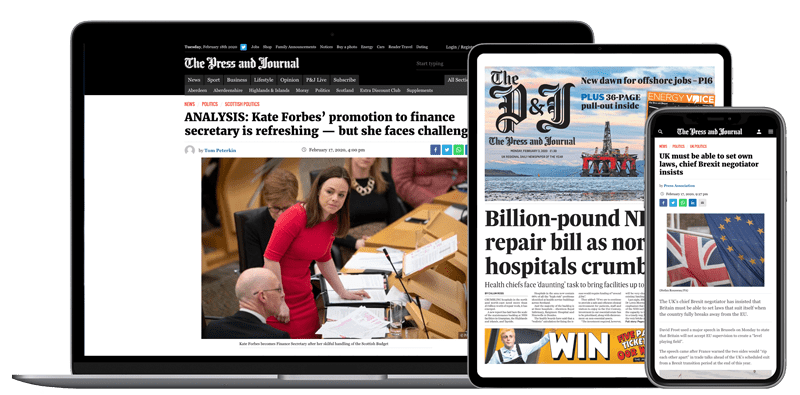 Help support quality local journalism … become a digital subscriber to The Press and Journal
For as little as £5.99 a month you can access all of our content, including Premium articles.
Subscribe