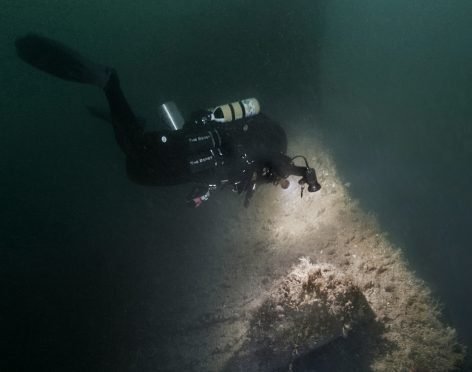 These eerie pictures are the first glimpse in years of a wrecked World War I battleship lying in the depths of Scapa Flow.
HMS Vanguard exploded at anchor off Orkney on July 17, 1917, with the loss of 843 men.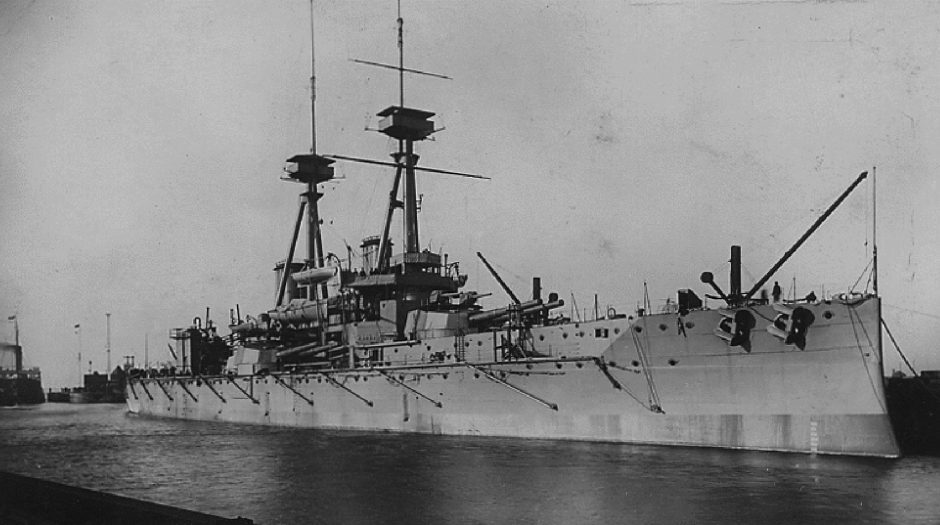 Only two survived.
Today, the wreck lies just off the north coast of Flotta in Scapa Flow at a depth of about 110ft.
The site is strictly controlled by the Protection of Military Remains Act and no diving is permitted except under licence from the Ministry of Defence.
Now specialist divers from Orkney have been allowed to survey HMS Vanguard with the ultimate aim of making a full 3D recreation to assess the condition of the wreck.
The dive is being led by Ben Wade and Emily Turton of Orkney-based boat MV Huskyan.
Efforts to examine the site began in October this year and will continue into the spring.
The wider team includes specialists in munitions, weapons engineering, naval history , marine biology and underwater 3D visualisation.
Ms Turton said initial findings supported the theory that the disaster was caused by an explosion in the ship's magazine.
She said: "The main wreck is complicated with an extensive debris field.
"Surprisingly, given the nature of her loss, both the bow and stern are intact despite large pieces of wreckage having been thrown hundreds of metres away.
"HMS Vanguard was legally salvaged during the second half of the twentieth century and much of this evidence remains.
"It is accepted that the likely cause of the disaster was an accidental magazine explosion. Eye witness accounts on the night of her loss describe a large explosion immediately behind the bridge.
"We can reveal that our initial survey results support this.
"The latest explosion appears to have been in the P and Q turret magazines.
"Today there is little wreckage left in the area and both P and Q turrets have been displaced by approximately 40m (131ft)."
The findings from the survey will be used to tell the story of HMS Vanguard as the centenary of its sinking is marked later in the year.
Many of the divers involved were involved in similar efforts to study the wreck of HMS Hampshire last year.
The warship struck a German mine off Marwick Head with the loss of 737 men, including the secretary of state for war Lord Kitchener.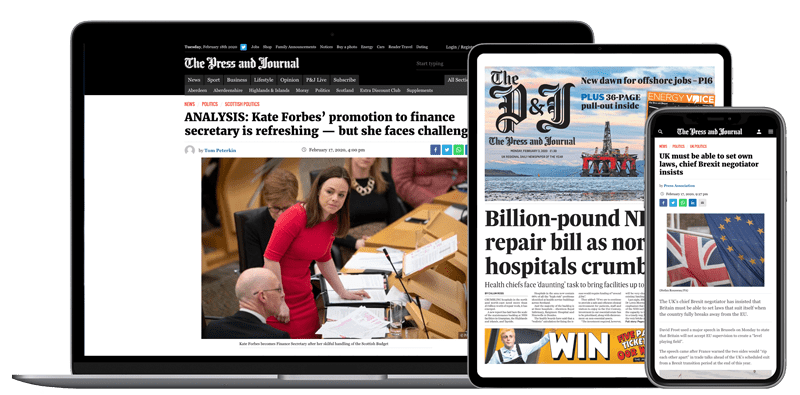 Help support quality local journalism … become a digital subscriber to The Press and Journal
For as little as £5.99 a month you can access all of our content, including Premium articles.
Subscribe