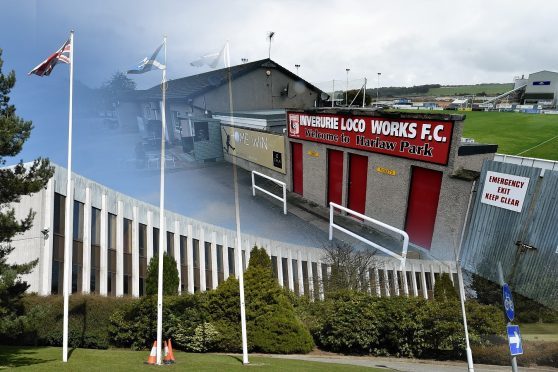 Multimillion-pound plans to build a new council headquarters on a north-east football ground could take a step forward next week.
The proposals from Aberdeenshire's Partnership administration to buy and transform Inverurie Loco Works FC's Harlaw Park sparked a political row when they were revealed by the Press and Journal in November.
Opposition councillors accused the council leadership of rushing into the move, and a cross-party working group was set up to look into the plan in more detail.
Now recommendations have been made to all councillors to back the scheme. They are expected to vote to in favour of the move and instruct officers to begin negotiations with the football club when they meet on Thursday.
Members of the working group were told that maintaining Woodhill House – the council's current base in Aberdeen – as well as Gordon House in Inverurie would require "major investment".
Despite the proposed new office's multimillion-pound price tag – the cost of the bespoke office could total more than £40million – officers have assured councillors that the move would save the taxpayer money in the long run.
The proposals also include renewed investment in satellite offices in Ellon and Stonehaven.
Last night a council spokeswoman said: "Plans include placing a greater emphasis on staff to work in localities closer to the communities they serve, adopting more flexible working practices, reducing travel time and increasing time spent on delivering services.
"This may result in further investment to council office facilities in towns like Ellon and Stonehaven to provide greater flexibility to staff to work in different locations."