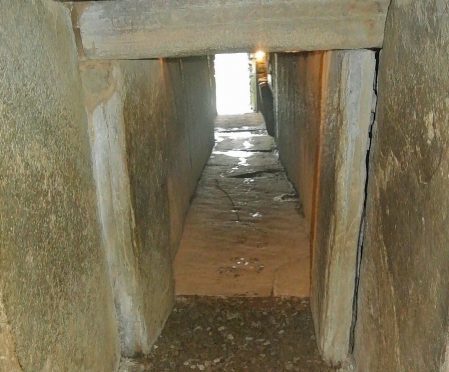 The chief executive of Historic Environment Scotland (HES) is to travel to Orkney for talks about the future of one of the islands main visitor attractions.
The agency announced earlier this week it intends to use a former day centre at Stenness as a visitor centre for tourists visiting Maeshowe.
It follows concern for the future use of the chambered cairn as an attraction after HES closed it last year because of safety issues in the surrounding grounds.
Orkney MSP Liam McArthur raised the issue in parliament after the closure, citing concern about the impact on the islands' vital tourism industry.
He is now due to meet HES chief executive Alex Paterson early next months with representatives of the tourism sector and Orkney Islands Council.
Mr McArthur said: "I welcome Mr Paterson's agreement to take part in these meetings.
"Given the widespread concern caused by the closure of Maeshowe last year, it is important to ensure that there is clarity about how the needs of visitors to Orkney will be met during the upcoming tourist season.
"This, though, needs to be part of a wider discussion about how our world-class tourist attractions get world-class facilities they deserve and visitors increasingly expect."
HES has submitted a planning application to the islands council to create a visitor centre at Stenness.
Anyone wishing to visit Maeshowe would take a shuttle bus from the site.