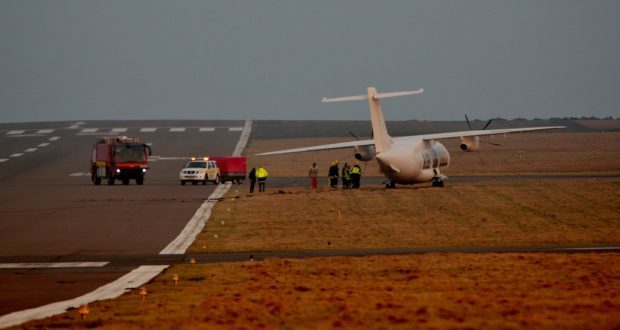 Sumburgh Airport is currently closed after a Dornier 328 aircraft went off the runway and onto the grass on Thursday afternoon.
The two pilots were uninjured in the incident. The plane did not have passengers on board.
A spokesman for the airport said the aircraft had been involved in a training exercise when the incident happened at 3.25pm.
"The aircraft is secure, the runway is currently closed and the Sumburgh Airport team are doing everything they can to remove the aircraft and reopen the runway."