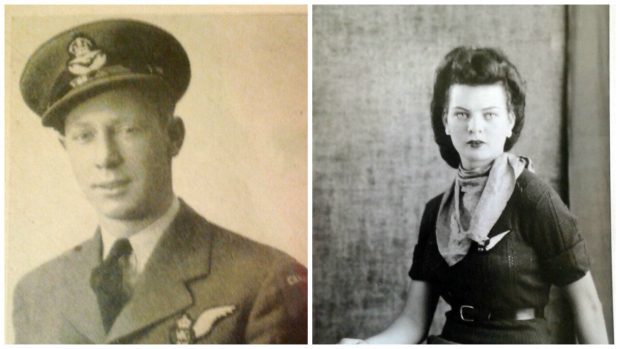 A Canadian psychotherapist has launched an appeal to find a mysterious Scottish woman who she believes was in love with her war hero uncle.
Heather Dolan recently inherited a dusty old trunk containing her uncle John Grace's most treasured possessions, following the death of her mother.
The flight officer was killed in action on October 15, 1944 when his plane was targeted by enemy fire over Denmark. He was just 21.
But according to three photographs of a dark haired beauty and an empty ring box that Mrs Dolan discovered in the trunk, her uncle could have been betrothed to a woman named Isobel before his untimely death.
Upon reading the messages on the back of the pictures, Mrs Dolan discovered they were taken in Aberdeen.
She now hopes to speak to anybody who recognises the enigmatic Isobel, and track down the true identity of her uncle's secret love.
Mrs Dolan, 60, said: "Maybe there's a sibling, or a relative, or somebody that recognises Isobel and knows who she is.
"It's so terribly exciting. On the back of one photo, she quotes Shakespeare from Romeo and Juliet.
"And on another, she says that the picture was taken in Aberdeen, and pointed out the wings on her dress – I recognised the pin because my father too was in the air force.
"The third says 'To the nicest guy I know, Johnnie – love Isobel'.
"She must have really been in love with my uncle – it's so romantic, but so tragic at the same time."
She revealed her mother had been searching for Isobel's identity for years before she died, and hopes to finally solve the riddle in her memory.
Mrs Dolan added: "There was also an empty ring box from Burke's Jewellers, wherever that was, so a ring was obviously given.
"I visited Scotland a few years back, and I have to say I fell in love with the country and the Scottish people.
"I know it's probably next to impossible, but I just thought that if just one Scottish person knew who this was, it could help me honour my mother and uncle."
If you recognise Isobel, Mrs Dolan can be e-mailed at heather_jeff@bell.net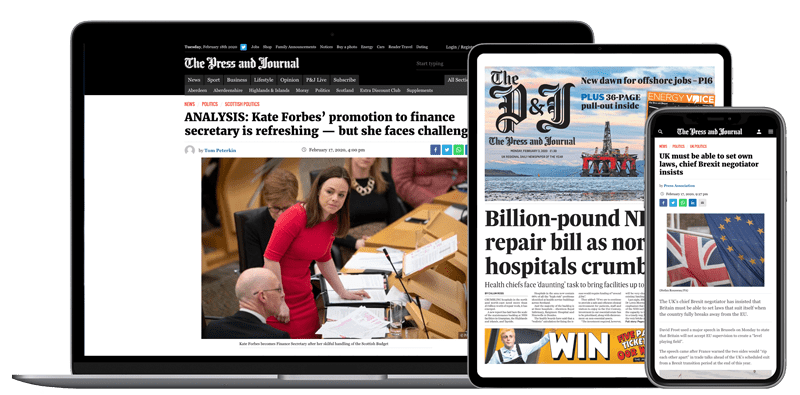 Help support quality local journalism … become a digital subscriber to The Press and Journal
For as little as £5.99 a month you can access all of our content, including Premium articles.
Subscribe