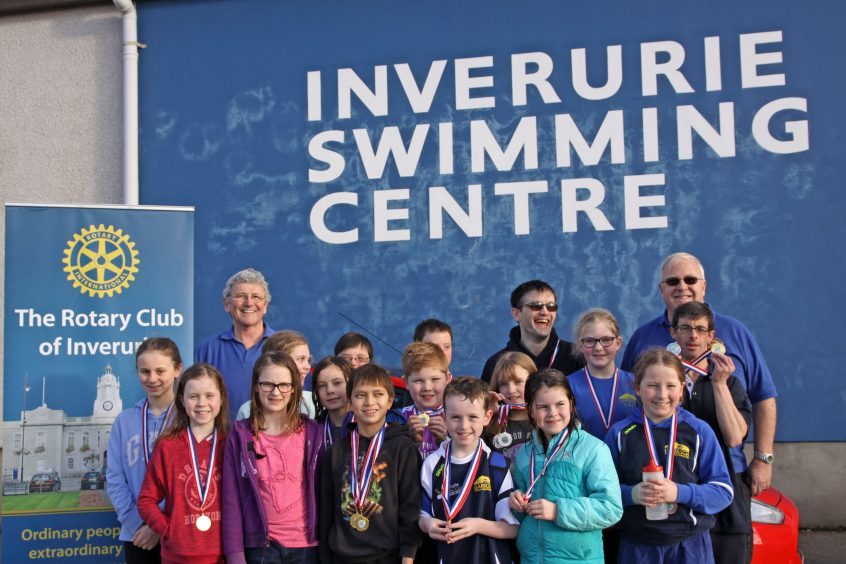 An Aberdeenshire swimming club has staged its annual gala for swimmers with special needs in Garioch.
The Inverurie-based Garioch Amateur Swimming club launched the gala to involve special needs swimmers after securing sponsorship from the town's rotary club.
More than 40 competitors took part in the competition, organised by Grampian Disability Sport worker, Pauline Stirling, and 30 medals were handed out to the four mixed-ability teams.
Special needs group, the Garioch Gators, joined forces with swimmers from the ASC club and formed teams named Dolphins, Sharks, Killer Whales and Barracudas – and subsequently raced through the separate disciplines.
In preparation for the gala, the organisers recorded every competitor's time, achieved in training for every separate discipline – as a result, they competed with others who had recorded similar times.
A spokesman for Inverurie Rotary Club said: "The day was beautiful and quite cool, but, in the swimming pool, it was hot – with excitement and expectancy!
"The many helpers, parents and club members, did an extraordinary job in mobilising the competitors to be on their blocks bang on time and a team of 12 Inverurie Rotarians acted as timekeepers.
"President Peter Donaldson was on hand to present the medals and, when it was over, we had time for the beanfeast – tea, juice, sandwiches and sausage rolls."