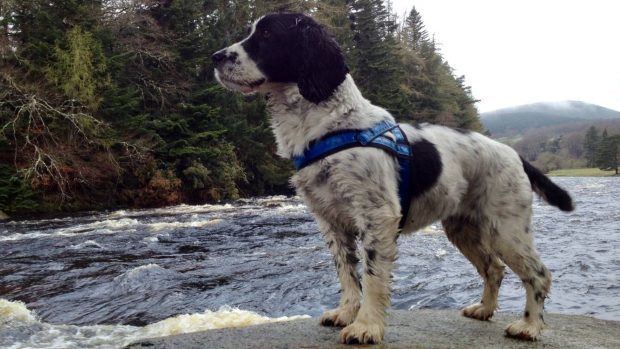 A police dog who has protected the Royal Family and worked at the London 2012 Olympics is retiring after nine years of loyal service.
Patch, a 10-year-old springer spaniel, completed an initial eight week course in Glasgow in 2008 where she passed with flying colours.
Since then she has spent most of her "career" in the north-east region and has become one of the country's most experienced explosive search dogs.
Over her nine year career Patch has worked across the length and breadth of the United Kingdom and was even involved in deployments at the London 2102 Olympic Games and the 2014 Glasgow Commonwealth Games.
She became a regular attendee in Royal Deeside as part of her security duties for members of the Royal Family while they holidayed at the Balmoral Estate.
The highlight of Patch's career was in October 2015 when she met Her Majesty the Queen having been nominated by the Minister and congregation of Crathie Kirk to mark their thanks for her devotion to her regular early morning search deployments within the church.
Her handler Constable Steve Warden said: "I have been very lucky to have been teamed with Patch over the past nine years. She has been a delight to train, work and live with.
"Patch and I have been inseparable over the years and I am so proud of her distinguished career. I am delighted to have had her as my shift partner and she will be remembered fondly by all those that have met and worked alongside her.
"I can assure you that Patch will have a very enjoyable and stress-free retirement living with my other dogs and family members at home. It's the least I can do to thank her for her many years keeping people safe across the country."
Constable Warden has recently trained a black sprocker spaniel called Bruce who is performing very well.
He is hopeful that Police Dog Bruce will have an equally long and successful career following in the paws of his predecessor.