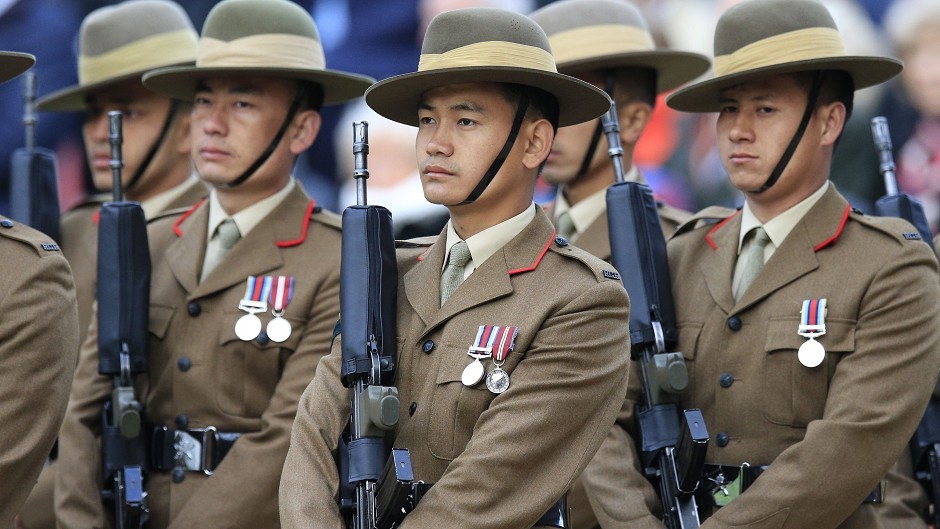 More than 100 Gurkhas have been deployed to the Western Isles – to experience single track roads.
The driving exercise is being led by 28 Squadron, The Queen's Own Gurkha Logistic Regiment based in Aldershot – accompanied by their twinned Reserve Unit 151 Regiment Royal Logistic Corps based in Croydon.
Around 30 vehicles including Land Rovers, support vehicles and a Mastiff have travelled by ferry across from Ullapool to Stornoway.
An Army spokeswoman said: "It is a driving exercise focused on maximising time behind the wheel allowing the soldiers to develop and practice their skills in challenging and unfamiliar terrain which is key to shaping the ongoing force development of the unit.
"The Isle of Lewis and Harris will be used as the main exercise activity areas. To that end people will see an increase in Army vehicle movement on the roads but every effort will be made not to cause any unnecessary issues or delays to members of the public."
It is believed to be the first time such a contingent of Guirkhas has exercised on the islands
The spokeswoman added: "This is a driving exercise in order to maximise time behind the wheel. The drive up to Ullapool was a long and demanding one, involving meeting key timings.
"We will be exercising across Lewis and Harris. The routes will all be new to them, and the nature of the roads – single track / passing places / steep inclines – will be a challenge.
"The squadron conducted a very successful driving exercise to Scotland in May last year. We are hoping to take it a step further this year with the deployment to the Western Isles."
The squadron is being based at Stornoway Airport during their stay in the islands.
Among the troops will be pipers and drummers who plan to join local players in Stornoway.
The exercise will end on the islands on March 8.