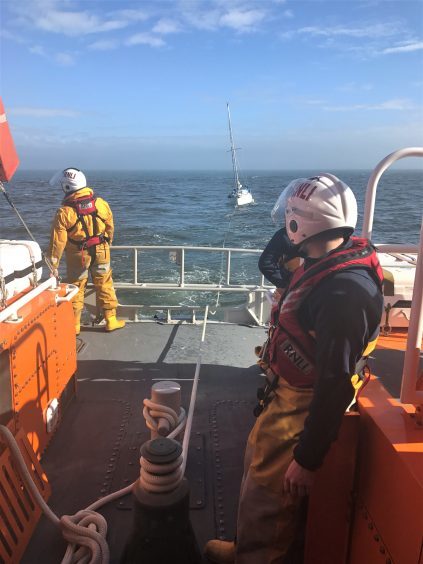 A lifeboat was called out yesterday after a yacht carrying two people got into difficulty off the Aberdeenshire coast.
A RNLI crew from Aberdeen were called out at 9am to the scene 10 miles east of Newtonhill.
The Fleur had sailed from Anstruther, Fife and had lost power when she became becalmed in fog close to busy shipping lanes approaching Aberdeen.
The lifeboat team towed back the stricken yacht to Aberdeen harbour at around 2pm.
Skipper of the Fleur, Murray Aitken said: "Like any skipper, I was a bit embarrassed to have to call on the RNLI for help. But when you need them, it's great to know they're there and will turn out."
A spokesman for the RNLI said: "The all-weather lifeboat Bon Accord launched at the request of HM Coastguard to reports of the sailing yacht Fleur requesting assistance south east of Aberdeen.
"With visibility around 300 metres, we found the yacht using radar and a towing line was passed over.
"The tow took 3.5 hours with the fog clearing in this time and the lifeboat was refuelled and returned to service readiness by 2:30pm."