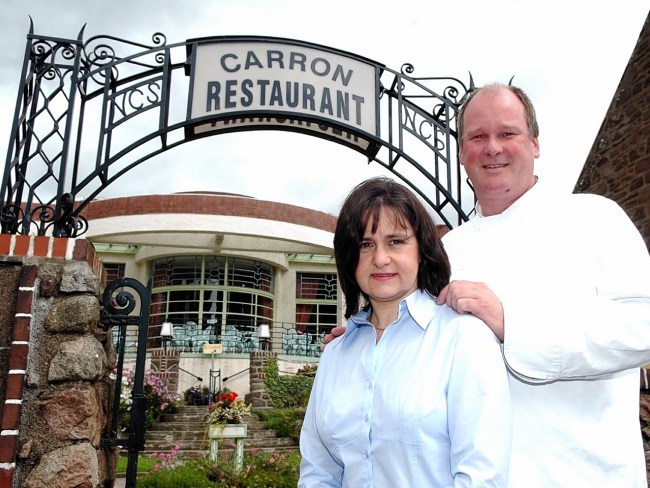 The landlords of a well-loved seaside restaurant have said they are "devastated" by its recent announcement to close.
The Carron Restaurant in Stonehaven was leased to chef, Lee Soutar and his wife Charlotte in 2015 by owners and previous managers Robert and Jacki Cleaver.
Last night Mr Cleaver expressed his disappointment at the couple's decision to close, he said: "I'm devastated to see the young couple have not made a go of it."
With regards to the lease and whether the property would now be put up for sale, Mr Cleaver declined to make any comment, but added: "We are dealing with that at the moment – I really can't say."
The iconic Art Deco restaurant announced its closure by putting up a sign in the window and posting a similar message online. Lee and Charlotte Soutar yesterday said that it was "one of the hardest decisions they had ever made" and added it had been "tough to keep going".
Mr Soutar said: "We took on the restaurant just at the beginning of the downturn – the business rates hike was probably the nail in the coffin.
"I hope that we are the last business in Stonehaven to call it a day."
The couple would not confirm if customers who had purchased gift vouchers would receive a refund. Mrs Soutar wanted to point out that only specific vouchers were guaranteed reimbursement, adding: "It is only the Itison vouchers that can be refunded straight away; we are talking to our solicitors about the rest."
The couple have blamed financial pressures for the closure and the costs of running the building. Mr Soutar said the decision was made in the "past couple of days" and added: "I didn't want to keep trading and potentially face a forced closure, so we made the hard the decision to close."
The B-listed building, which has been hailed as the finest example of an Art Deco building in the north of Scotland first opened in 1937 and has been closed a number of times since its conception.
It closed briefly during World War II, and then functioned as a restaurant until the late 1960s when it became the storeroom for a supermarket based in the shops behind.