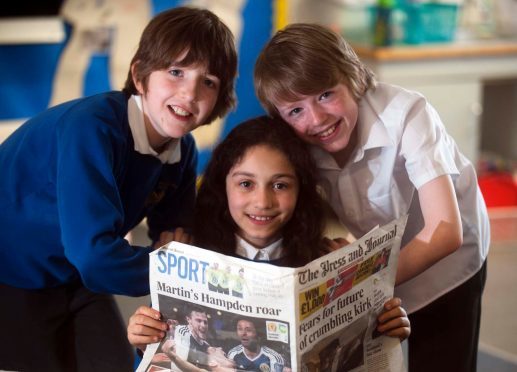 The next generation of journalists are hard at work in classrooms throughout the north east – thanks to a project which has inspired more than 3,000 pupils.
The Press & Journal Junior Journalist competition has seen hundreds of pupils get to grips with the news and develop their literacy skills at the same time.
Whether designing their own front pages or reading news bulletins, pupils are facing an imminent deadline with their entries due in by the Easter break.
More than 100 schools across The Press & Journal circulation area have signed up, including Newtonhill Primary School in Newtonhill near Stonehaven.
Deputy head teacher, Wendy Craig, has been working on the project with her P7 pupils for the past month, and they have even gone back in time with stories from the swinging sixties.
She said: "They have been hooked by it, there are quite a few keen writers in the class and I know some pupils in particular have been really inspired.
"We have incorporated it with our project on the fifties and sixties and many of the pupils have designed newspapers with stories going back to that era.
"They have even named their newspapers, I think one title is called Cup of Tea which is quirky and it's great to see how imaginative the kids can be when given the chance.
"It has been really interesting to see what they have picked out, because some of the children are really interested in the laying out of their front page whilst others have enjoyed researching the topics.
"We have got a bit of everything from fashion to cars and it has been brilliant."
With prize money of £3000 to be shared out, pupils are eager to impress.
St Sylvester's Primary school in Elgin has also enjoyed the project and P5 class teacher Brenda King believes her pupils have learnt a lot from the experience so far.
She added: "The Press & Journal Junior Journalist competition has inspired my class to explore news making.
"They have really enjoyed creating fun advertisements and using alliteration in some of their headlines.
"The competition has provided an excellent context for learning.
"The children have been motivated to find out information and report on what they have enjoyed doing, both in and out of class.
"Some chose imaginative reports and I am amazed at how well they have done."
The project has even started lively debate for pupils at Auchenblae Primary School in Fourdoun.
Head teacher John Forrester has watched his P5 and P6 pupils grow increasingly interested in current affairs.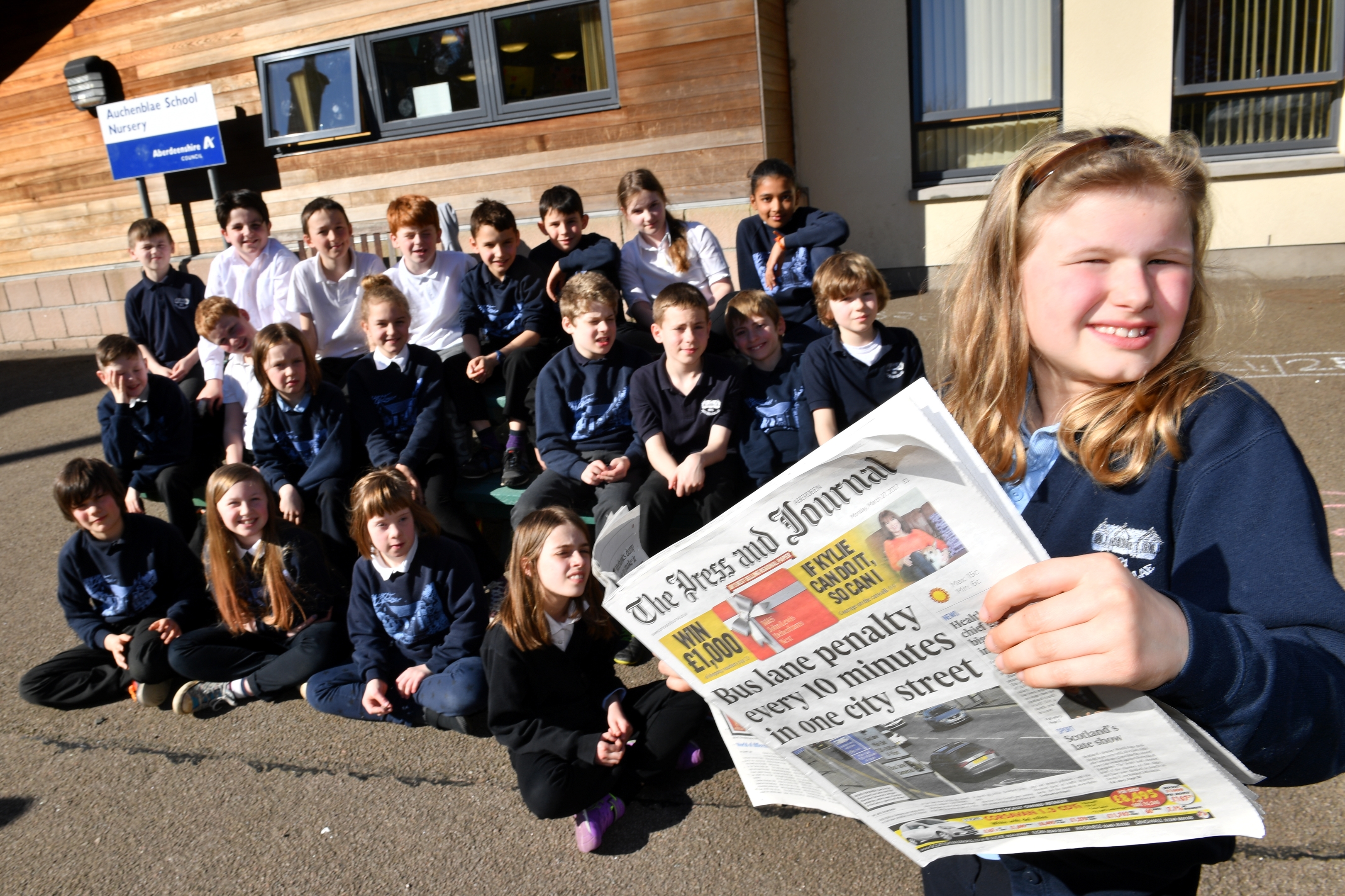 He said: "They are obsessed with Donald Trump and it's brilliant to see them talking about everything, from national to international news.
"It has got them talking about things, they're really interested in Brexit and the debate surrounding another Independence referendum.
"I think, as kids, they are naturally more drawn to the more gory stories perhaps, but it has been really good to sit down and see what spikes their interest.
"They have been working together in groups and they enjoy going through The Press & Journal every week and also looking online."
Every participating pupil will receive a certificate of achievement when the project comes to a close, with the hope some of them will soon light up the front page.