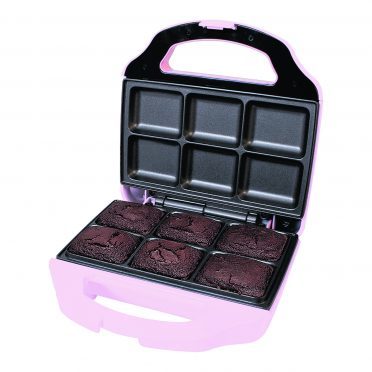 If Easter has left you with a glut of chocolate, these gadgets could help turn it into a new treat…
1) BROWNIE MAKER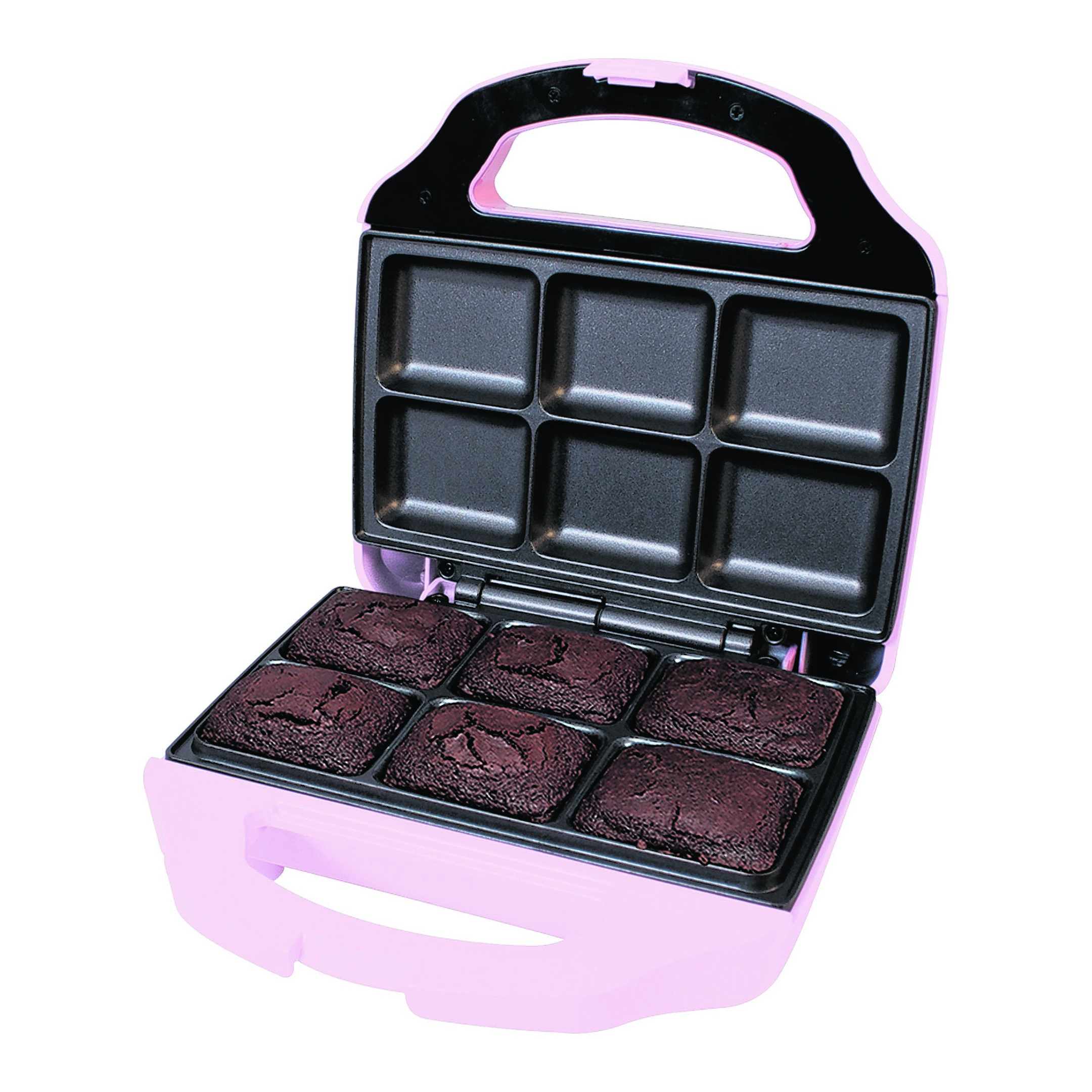 This is one for brownie superfans. Make the batter, pour into the six non-stick compartments, plug in and press start to kick off the baking process. Fitted with a safety handle to ensure cool handling, the top of the machine is also non-stick so your goodies can be peeled away smoothly. Delicious. £15.99, Wilko.
2) GOURMET GADGETRY RETRO RED HOT CHOCOLATE MAKER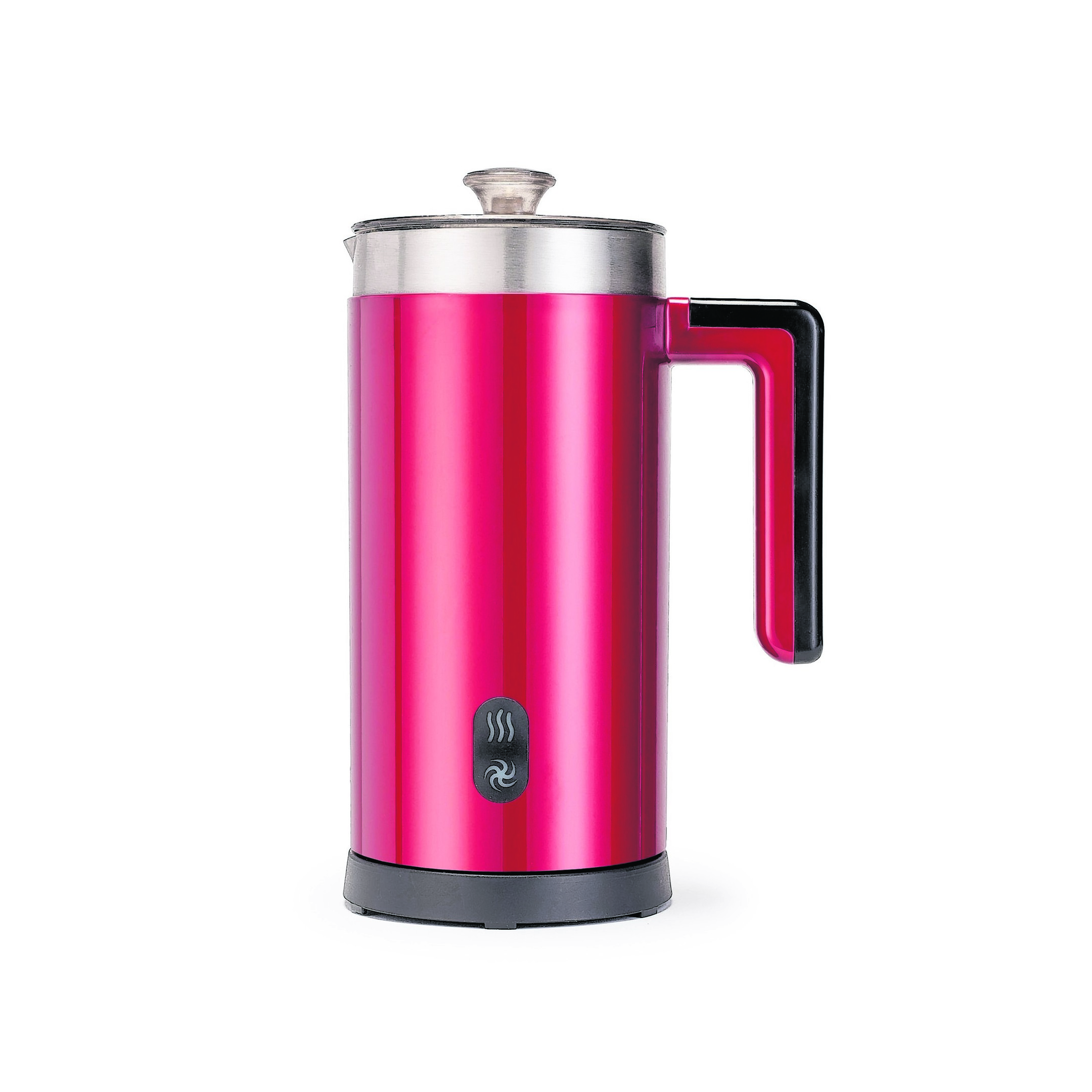 Whether it's a cocoa, a hot chocolate or something altogether more sophisticated-sounding to you, this nifty device can whip up creamy chocolate drinks for very little effort on your part. Plug it into the mains and select "hot" or "cold" before letting the machine froth away and create a hot chocolate, or chocolate milkshake, in about two minutes. £36, Debenhams.
3) PRETTY PINK CHOCOLATE FONDUE SET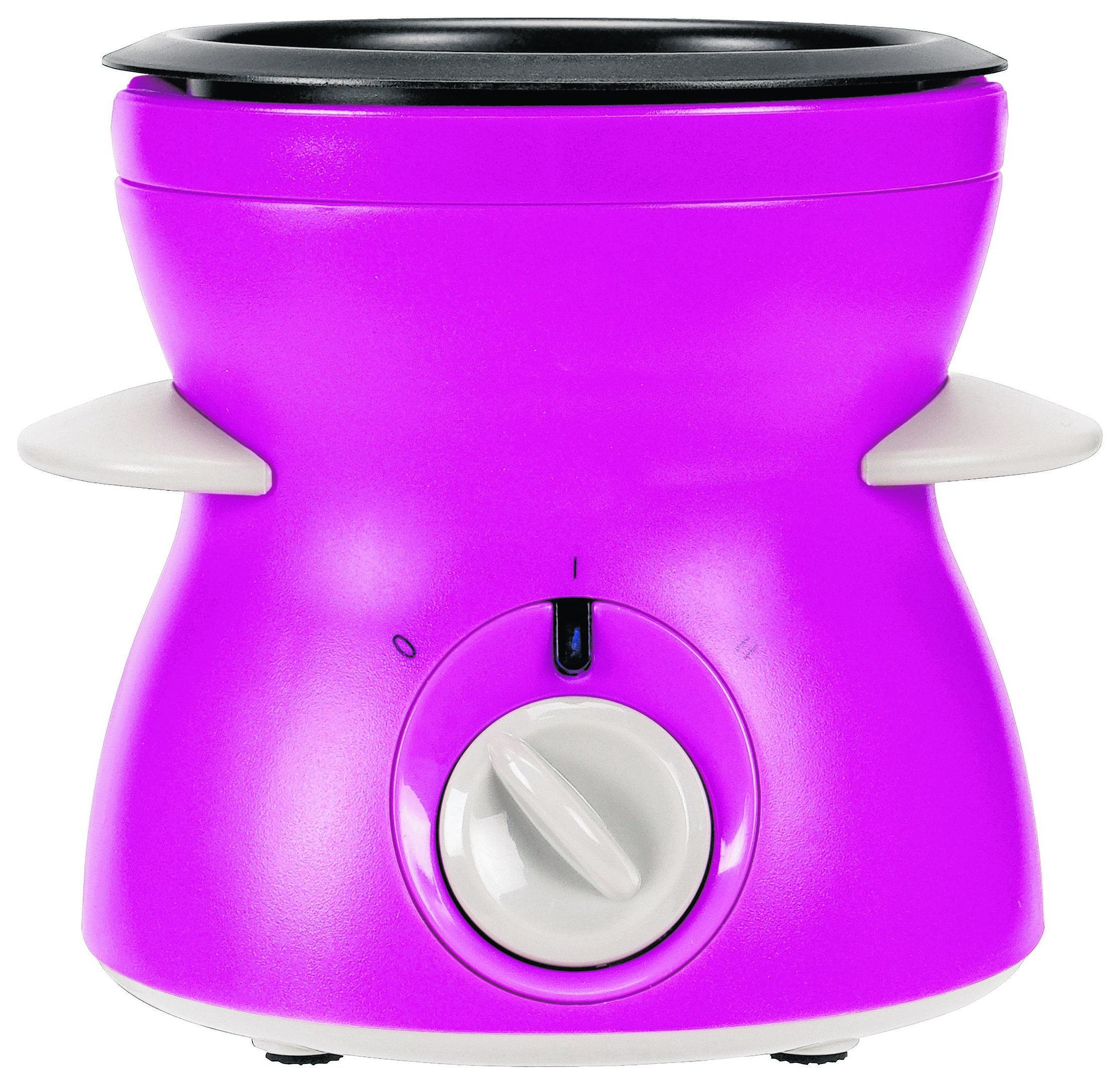 Unlikely as it is that Easter eggs could lose their allure, if you have kids, chances are your kitchen cupboards and fridges will be chock-full of the treats. So if space is at a premium, this petite fondue set could provide a tasty and expedient solution. Set to "warm" before breaking chunks of chocolate into the bowl, switch to "melt" and dunk snacks of choice IN the bowl using the skewers provided. £14.99, Argos.
4) CHOCOLATE MELTING POT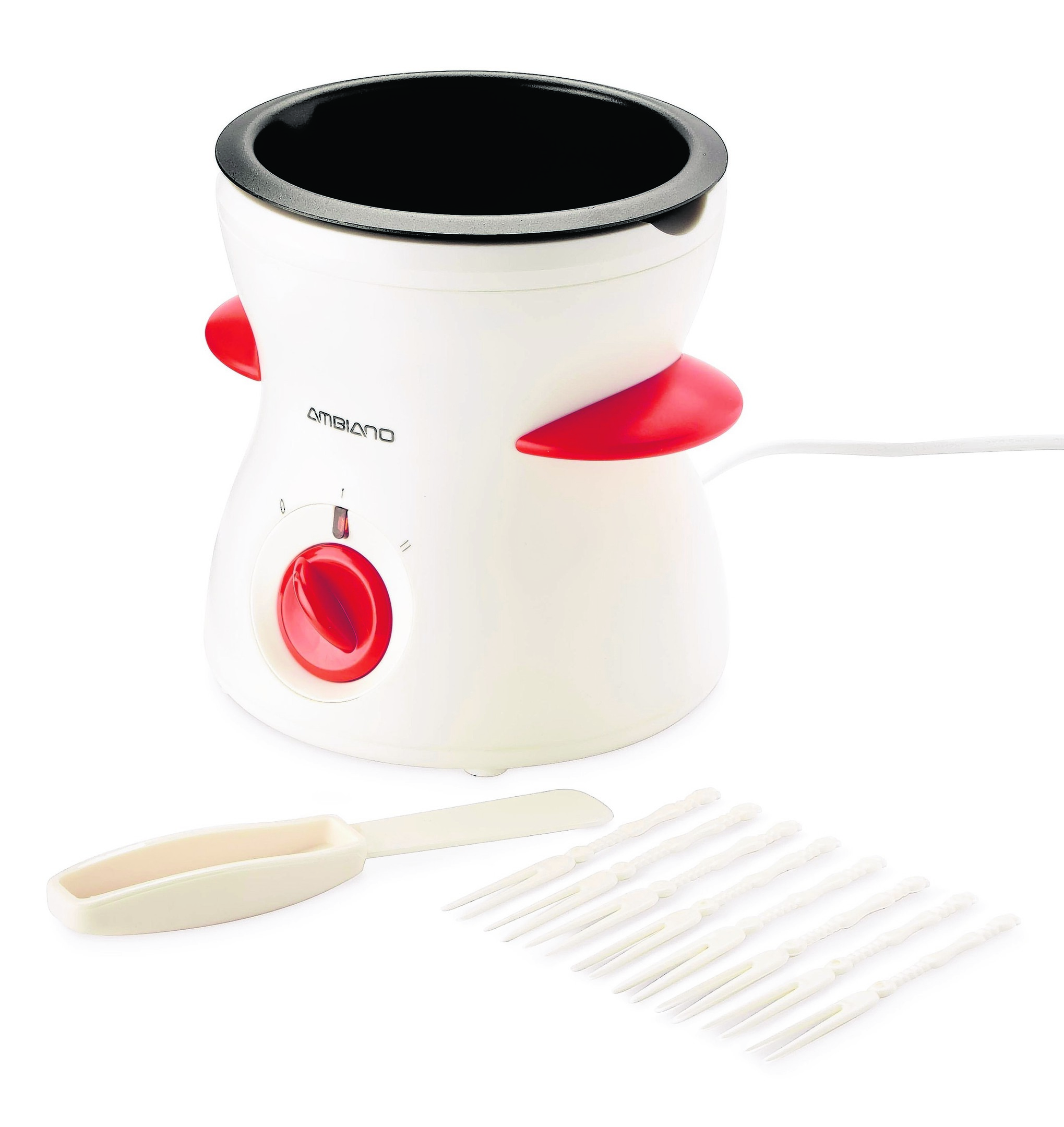 Melting chocolate over a saucepan or in the microwave is straightforward enough, but, naturally, tech has an even easier solution. This electric melting pot is an Aldi specialbuy and melts chocolate for dipping, slathering or dunking other snacks into (there are 10 skewers provided). There's also two silicone moulds included in case inspiration to create mini chocolates takes hold. £12.99, Aldi.
5) COOKWORKS CHOCOLATE FOUNTAIN – SILVER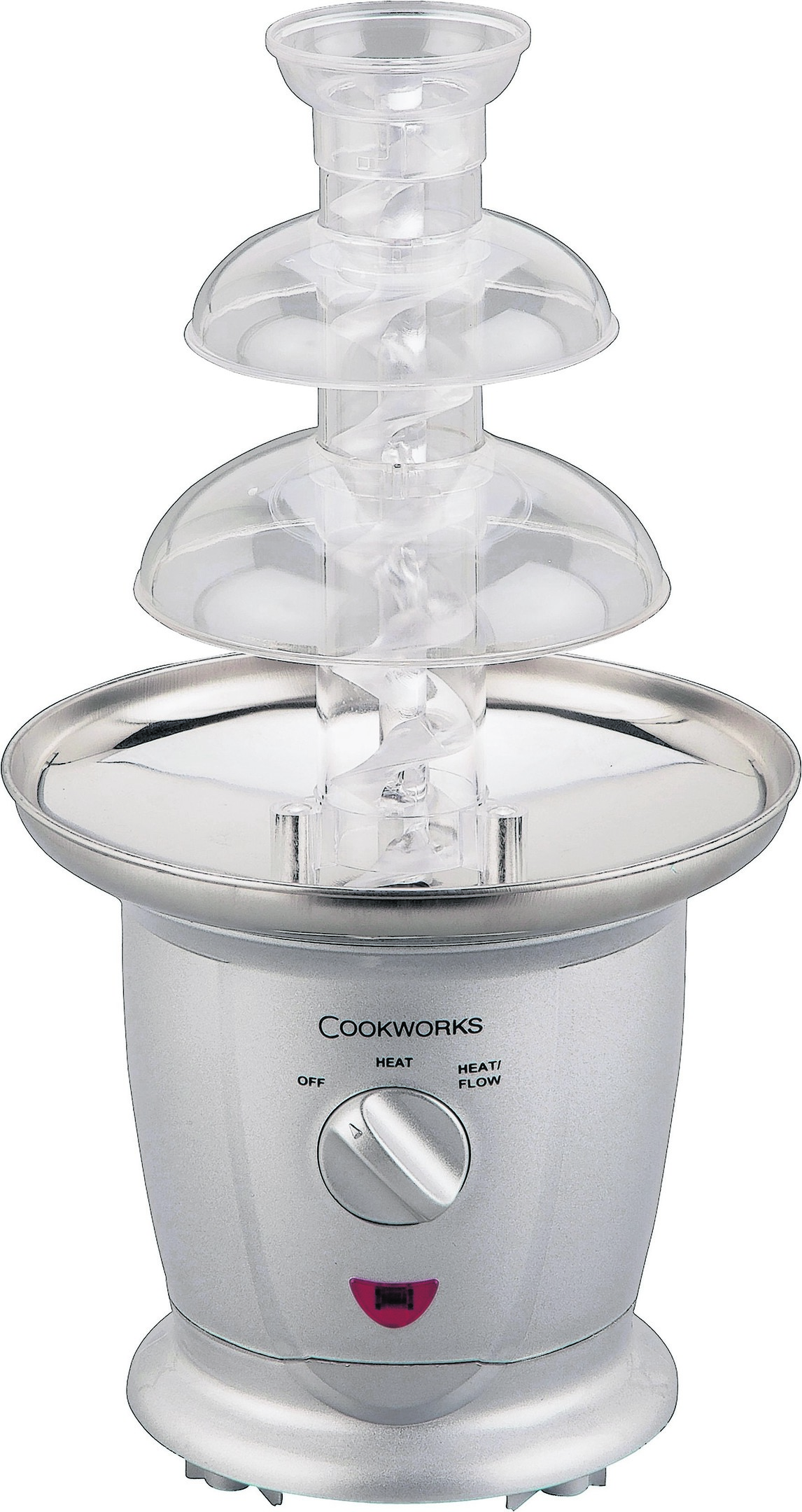 A home party staple for many years, the chocolate fountain rarely fails to delight. After all, there's little to split hairs over when there's an opportunity to guzzle or gape at flowing chocolate. This chocolate fountain has three tiers, suitable for four to six people. Once plugged into the mains, turn on the power switch to heat for three minutes before adding your already melted chocolate to the bowl, ensuring you use chocolate that is no more than 60% cocoa for the best results. Flip from "on" to "flow" and have fruit, biscuits, cake and treats at the ready to dunk into the drink. £34.99, Argos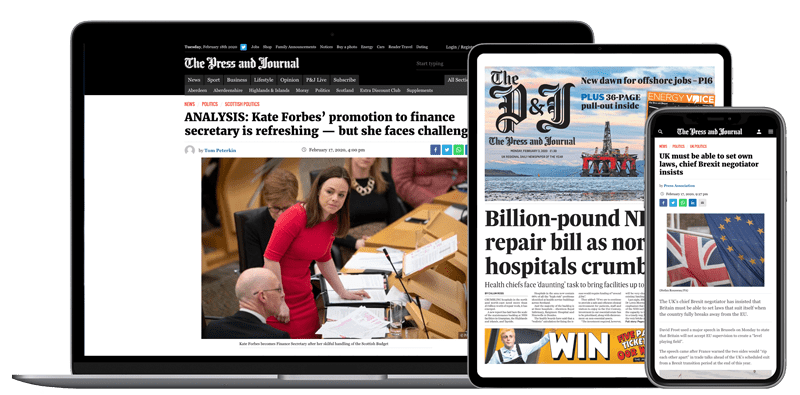 Help support quality local journalism … become a digital subscriber to The Press and Journal
For as little as £5.99 a month you can access all of our content, including Premium articles.
Subscribe