Researchers have attached cameras to humpback and minke whales in the Antarctic to understand their lives better – and the resulting videos are beautiful.
Dr Ari Friedlaender, from Oregon State University, is tagging whales to get a
picture of what a day in the life of a whale is like – helping them to
understand feeding patterns, social lives and other behaviours.
A video showing footage from these magnificent creatures and their body cameras has been shared by WWF Australia, which is helping to fund the research by Dr Friedlaender and his team.
Don't worry, the camera doesn't hurt the whales. The camera and some sensors are attached using a suction cup, which stays on for 24 to 48 hours before they detach, are retrieved and used again.
The footage captured is helping the team to better understand critical feeding
areas in the Southern Ocean and the impact of shrinking ice caused by warming sea temperatures.
"We have been able to show that whales spend a great deal of time during the
days socialising and resting and then feeding largely throughout the evening and night time," says Dr Friedlaender.
"We can use this [information] to inform policy and management to protect these whales and their ecosystem."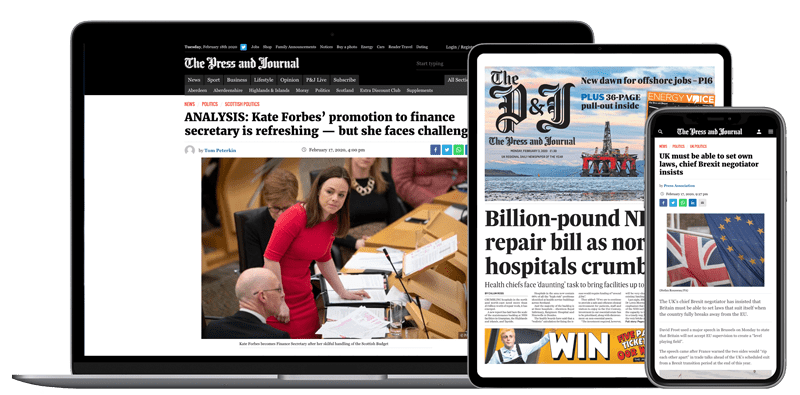 Help support quality local journalism … become a digital subscriber to The Press and Journal
For as little as £5.99 a month you can access all of our content, including Premium articles.
Subscribe