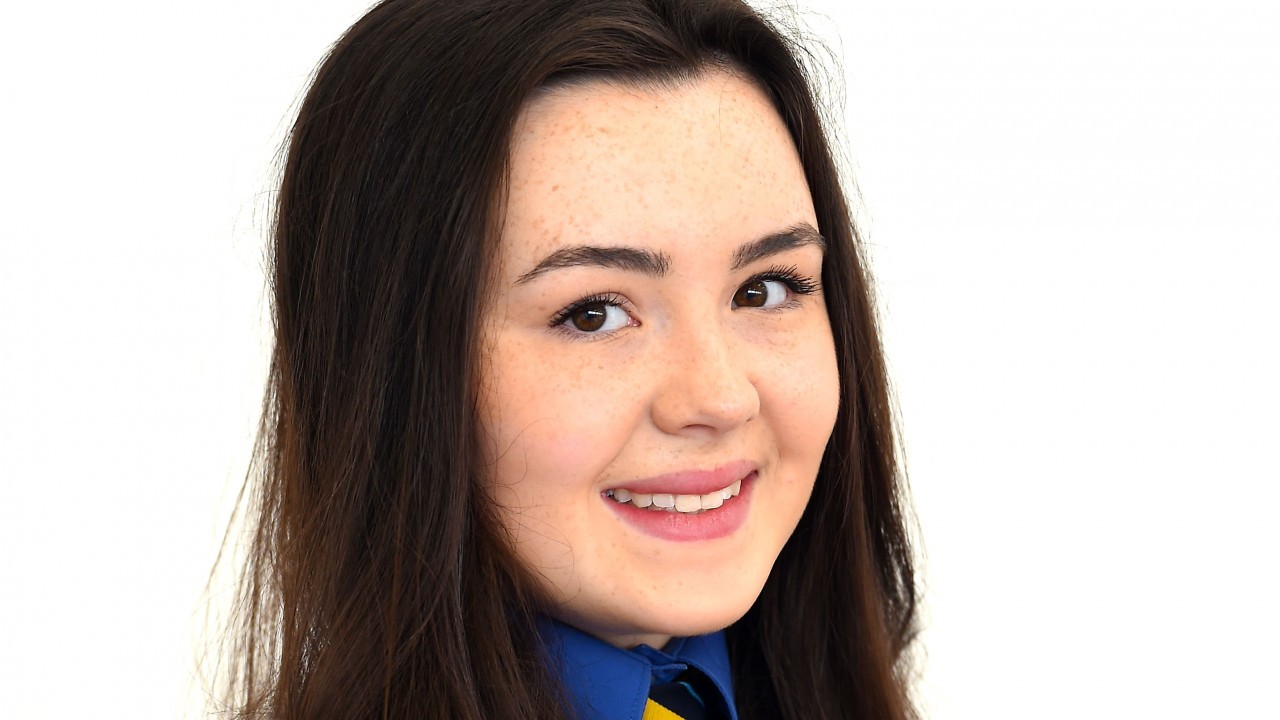 Sarah Somerset learns how to get ahead in creative career.
Name: Sarah Somerset
Age: 15
School: St Margaret's School for Girls
What would you like to be when you are older? I would like to work in advertising or PR.
Why does this job appeal to you? I like working with and meeting new people and I am interested in marketing and selling things.
How long have you wanted to do this? For the past couple of months after looking into the course at college.
Jane Maher
Managing director, Aberdeen
Denvir Marketing
It sounds a bit obvious, but having really good English language skills is key, particularly if you go in to PR or copywriting. I had a great English teacher at school who taught me the importance of good grammar and it has helped me endlessly. Also consider business studies and economics to give yourself a broader understanding of the wider landscape in which businesses operate. If you have a creative flair, art is also a good option and a foreign language if you want to work internationally.
Most employers in advertising and PR will look for degree level qualification. Look for either an accredited course (CIPR) in a topic like Corporate Communications or Marketing which will offer you a flavour or a range of disciplines to help you decide on where you want to specialise. Again look for subjects like business and economics as module topics, along with journalism, media studies and psychology.
College can also give you a good grounding in vocational skills and could also help you gain entry to a more specialist university course which will provide a higher level professional degree.
Most marketing, advertising and PR agencies will offer work placements to candidates who can demonstrate passion and ambition in the industry. Look online for companies that you would like to work for and send in your CV and a creative covering letter to find out if they have any opportunities. Do as many placements as you can during your summer holidays to get a feel for what you like best. If you secure a placement, this is your opportunity to shine and show them your potential. Work experience and excellent references will set you apart from other graduates when you are ready to apply for your first job.
This is a great career choice for many reasons. Creativity, coming up with new ideas and being able to help your clients succeed in their own business is really rewarding. Also having the opportunity to work with some great team members, colleagues and inspirational business people is what makes this industry great. In terms of a career path, there is usually a clear path for working your way through the ranks and the choice of a whole range of industries, agency or in-house positions – each with their own advantages.
Dedication and hard work are an absolute must though. In my view, you have to love what you do to be the best and to succeed. Always take a long-term view and see the bigger picture. The hard work you put in during the early years in your career will never go unnoticed and you can look forward to opening up opportunities for yourself.