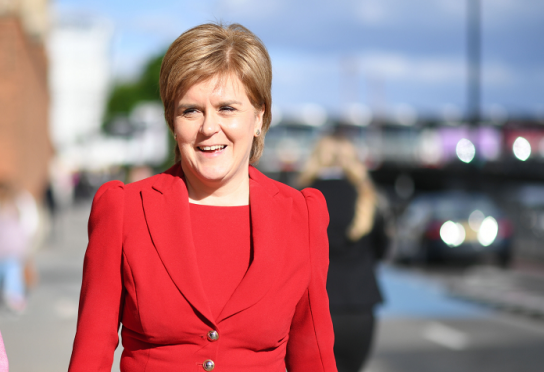 Nicola Sturgeon has issued a rallying cry to supporters saying she "intends to win" the General Election in Scotland.
The First Minister, speaking at a visit to SNP MPs at Westminster, said "Scotland needs strong voices" and confirmed her party will seek a "progressive alliance" in an attempt to oust the Tories from power.
Ms Sturgeon accused the Prime Minister of putting party before country and said a strengthened Tory government would mean "further austerity and deeper cuts".
She added: "It would mean damage to our public services and more pain for the vulnerable. And it would mean a rightwards shift in the governance of the UK that just a few years ago, UKIP could scarcely have dreamed of."
Ms Sturgeon said that if the "parliamentary arithmetic" allows for a cross-party coalition to be formed, the SNP would seek to join together with other groups to lock Theresa May out of power.
She stated: "We are not sure that there are many people who think Labour will be in a position on their own or with anyone else to form a Government.
"There will be many people across England who will see that as a matter for regret.
"My job first and foremost is to stand up for Scotland. Only the SNP will stand between Scotland and an increasingly hardline and right wing Tory Government."
The First Minister also used the opportunity to reiterate her intention to hold a second referendum on Scottish independence "when the time is right".
She said: "Make no mistake, if the SNP wins this election in Scotland – and the Tories don't – then Theresa May's attempt to block our mandate to hold another referendum when the time is right, will crumble to dust.
"This is an election that has been called in the narrow party interests of the Tories. That's why, though we won't stand in its way, we will not endorse the Prime Minister's opportunism.
"But we intend to make sure that in this election, the interests of Scotland come first."
Meanwhile, Theresa May has insisted that a snap election will enhance the Government's ability to strike a good deal from Brexit negotiations.
She told BBC Radio 4's Today programme: "What we are now going to be able to do, I believe, with this election is actually strengthen our position in terms of our negotiations with the European Union.
"I think people have a unity of purpose. The public want us to actually deliver on leaving the European Union and they want us to build that stronger Britain for the future, beyond leaving the European Union."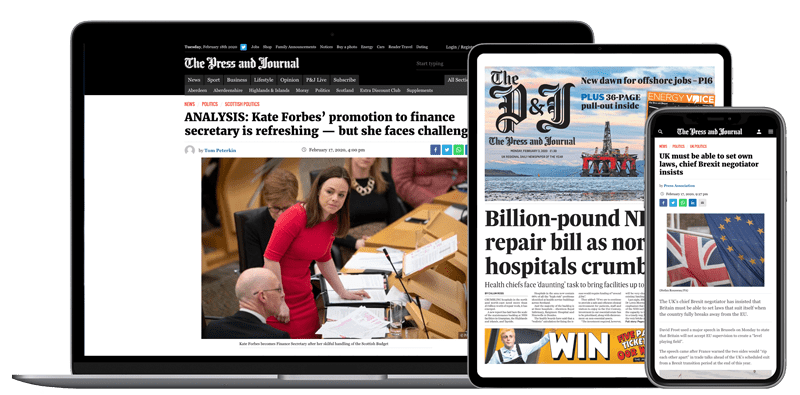 Help support quality local journalism … become a digital subscriber to The Press and Journal
For as little as £5.99 a month you can access all of our content, including Premium articles.
Subscribe