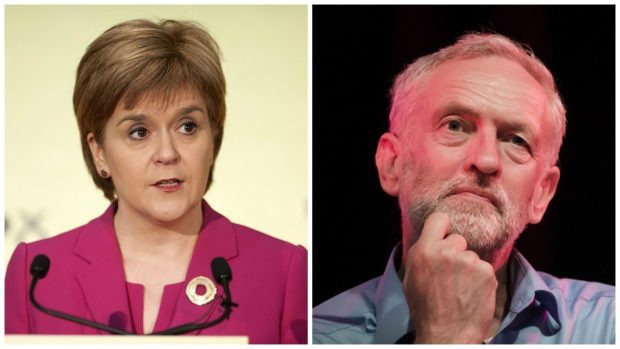 Labour leader Jeremy Corbyn has ruled out any chance of a "progressive alliance" with the SNP in a bid to lock the Tories out of power at Westminster.
Speaking at a meeting with MPs yesterday, Nicola Sturgeon suggested that she would seek to strike up a deal with other parties if the "parliamentary arithmetic" meant it could stop the Tories forming a government.
However Mr Corbyn said last night there was no chance of any agreement being reached and blasted the SNP as having "no interest" in making the UK better for working people.
Speaking after a meeting of Labour's National Executive Committee, he said: "There will be no coalition deal with the SNP and a Labour government.
"The SNP may talk left at Westminster, but in government in Scotland it acts right. A genuinely progressive party would not refuse to introduce a 50p top rate of income tax on the richest.
"The SNP wants to break up the UK; it has no interest in making it work better. Independence would lead to turbo-charged austerity in Scotland – not progressive politics."
He added: "Nicola Sturgeon is trying to convince people in Scotland that you can get rid of the Tories by voting SNP.
"She couldn't be more wrong. Only Labour or the Tories can win this election and voting Labour is the only way to remove Theresa May from office."
Mr Corbyn's declaration comes after Theresa May warned warned of "chaos" if Labour were to form a government propped up by the SNP.
Her words are a repeat of a statement issued by David Cameron in the run up to the 2015 General Election when he said voters had "a simple and inescapable choice – stability and strong Government with me, or chaos with Ed Miliband".
Mr Miliband had also been forced to rule out a coalition deal, informal or otherwise, with the SNP at Westminster – an issue that is widely believed to have cost Labour potentially dozens of marginal seats.
Speaking at a campaign rally in Bolton last night, Mrs May said: "There's a very clear choice at this election – it's a choice between strong and stable leadership under the Conservatives or weak and unstable coalition of chaos led by Jeremy Corbyn.
"And that is very clear. Let's look, the other parties are lining up to prop up Jeremy Corbyn – we've seen it with the Liberal Democrats and we see it with Nicola Sturgeon's Scottish Nationalists."
The Prime Minister added: "Only we can give that plan for a stronger Britain for a more secure future, but only you can give us the mandate. So vote for a strong and stable leadership in this country; vote for the strong and stable leadership this country needs.
"Give me the mandate to lead Britain; give me the mandate to speak for Britain; give me the mandate to fight for Britain; and give me the mandate to deliver for Britain."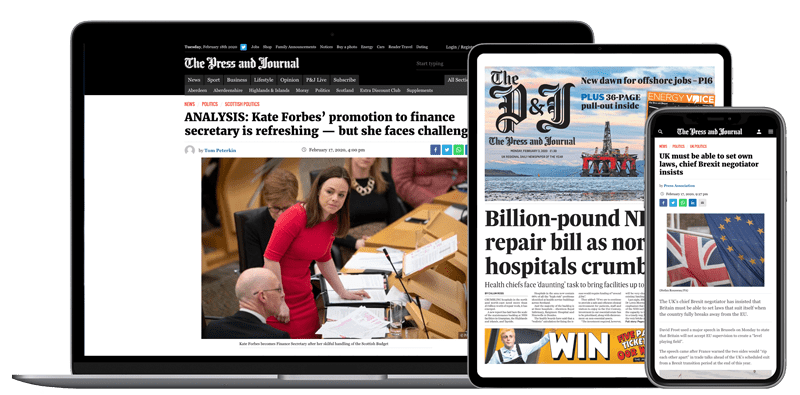 Help support quality local journalism … become a digital subscriber to The Press and Journal
For as little as £5.99 a month you can access all of our content, including Premium articles.
Subscribe