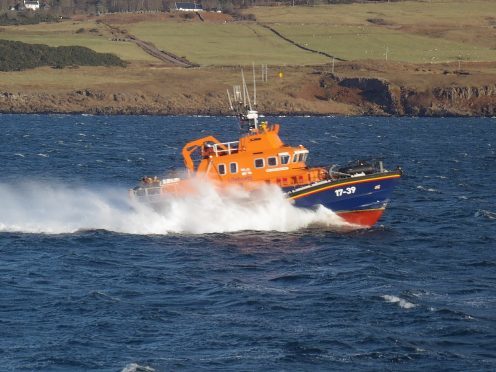 Police were ferried by lifeboat to a remote Scottish island – used as the setting for the children's books Katie Morag – after reports of a disturbance at a hotel.
Tobermory Lifeboat was launched late on Wednesday night to the isle of Coll in the Inner Hebrides – which has a population of less than 200 and is said to be virtually "crime free".
Police confirmed yesterday a 38-year-old man had been arrested in connection with an alleged assault and vandalism.
Officers were summoned to the island at 10.15pm on Wednesday after trouble flared at the Coll Hotel.
A force spokeswoman said: "Police were called to a report of a man causing a disturbance at a hotel on the Isle of Coll.
"Police attended the island and carried out a search for the man which resumed on Thursday morning.
"The 38-year-old man was traced and arrested in connection with a number of offences including alleged assault and vandalism.
"He is currently detained in police custody and a full report will be sent to the procurator fiscal."
An islander said windows at the hotel had been smashed.
"It was quite a shock, we just don't much crime here – if any," he said.
Coll, which is just 13 miles long and four miles at its widest, has no policeman.
Louis Romeo, secretary of the Isle of Coll Community Council, said: "This is the first crime I know of on the island since the toilets were vandalised in 2011.
"Nothing usually happens on Coll."
Mairi Hedderwick, the illustrator and author, used to live on Coll and has used the island as the setting for her Katie Morag series of children's books.
In the books, Coll is known by the fictional name of the Isle of Struay.
In Alexander McCall Smith's The Charming Quirks of Others the protagonist, Isabelle Dalhousie, also discusses Coll as a place for a honeymoon.
Among its current residents is former Scottish rugby captain Rob Wainwright, who is vice-convener of the community council.