Theresa May has said she will work to ensure that Scotland and the UK "flourish together" as she made her first trip of the General Election campaign north of the border.
The Prime Minister told a rally she wants to build a more united nation by "standing up against the separatists who want to break up our country".
She also claimed the opposition parties are lining up to "prop up" Labour leader Jeremy Corbyn and warned that voting for the SNP puts Mr Corbyn closer to getting into Downing Street.
Asking voters to strengthen her hand in the Brexit negotiations, she urged the electorate: "Give me the mandate to lead Britain, give me the mandate to speak for Britain, give me the mandate to fight for Britain and give me the mandate to deliver for Britain."
The Prime Minister addressed a gathering of supporters in Crathes, Aberdeenshire, as she sought to capitalise on her party's growing backing north of the border.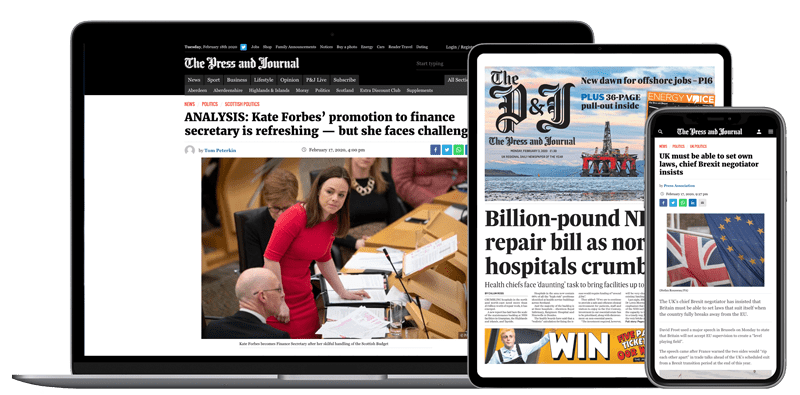 Help support quality local journalism … become a digital subscriber to The Press and Journal
For as little as £5.99 a month you can access all of our content, including Premium articles.
Subscribe