A list of children's instruments destroyed by fire in a factory where they were being stored has been revealed as calls are made to protect the local jobs of the people who worked there.
The instruments were being kept at the net washing factory on the island of Scalpay off Harris ahead of a festival in July.
Fire ripped through the factory on Friday and was still burning on Sunday, leaving 14 people with no work to go to.
The annual Feis Eilean na Hearadh, a popular children's Gaelic culture summer school attended by up to 100 participants.
Alison MacRae of the feis committee, said: "It is the 25th anniversary this year. We were looking forward to adding more instruments in to the collection we had.
"It is such a shame. The only blessing is that no one was hurt.
"We had just done an inventory a couple of weeks previously. The support has been amazing already. We have received donations from as far away as America."
The instruments destroyed include a five piece drum kit, five guitars, two fiddles, one keyboard, six chanters, one set of bagpipes and four accordions.
Yesterday evening more than £2,000 had been donated on the Go Fund Me page www.gofundme.com/Feis-Eilean-Na-Hearadh
MSP Alasdair Allan spoke to Highlands and Islands Enterprise (HIE) to impress the need to do everything possible to keep the 14 local jobs within the Harris economy.
He said: "I was in Harris speaking to people over the weekend and there is now real concern over the future of jobs in the area.
"I spoke on the phone earlier to HIE interim Chief Executive Charlotte Write to emphasise the importance of making sure that these local jobs are secured if at all possible. I will also be seeking to contact the company themselves to offer assistance in this."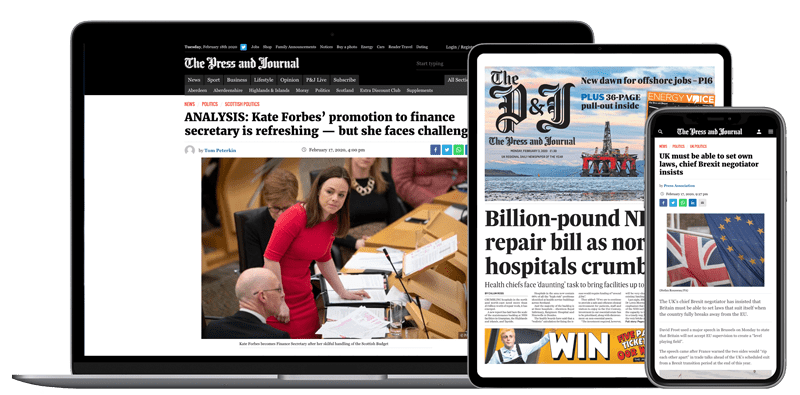 Help support quality local journalism … become a digital subscriber to The Press and Journal
For as little as £5.99 a month you can access all of our content, including Premium articles.
Subscribe