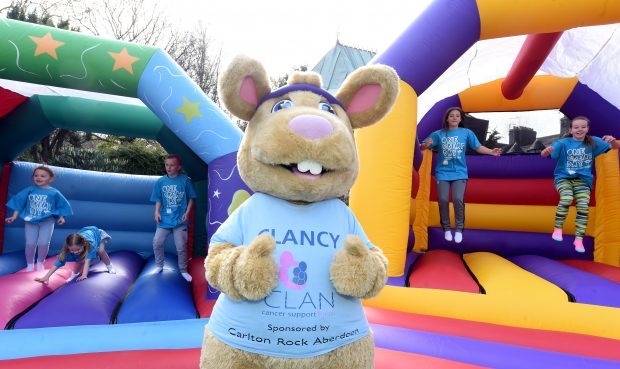 Fun-loving youngsters will be springing into action at an inflatable festival coming soon to Aberdeen.
Big Bounce @ Bon Accord is returning to the city centre after its debut in 2016.
The weekend-long event will involve giant inflatables filling the roof garden on top of the St Nicholas Centre.
There will be bouncy castles and bungee runs, food and entertainment, and cash raised will go towards Clan Cancer Support and Great Ormond Street Hospital.
The event is part of the national One Great Day fundraising initiative created by Bon Accord owners
BMO Real Estate, with more than 150 UK shopping centres raising money for children's charities across the country.
Last year the Aberdeen event attracted hundreds of people and raised £8,000.
The fun will take place from June 16-18, from 10am to 6pm.
On June 16, a school's day will also take place with local primary and secondary schools and clubs invited to support the fundraising efforts.
Centre manager Craig Stevenson said: "It's a great event to bring the north-east community together for a weekend of fun and all whilst raising money for charities that care for local people – what could be better.
"We hope everyone will bring their family and friends along to enjoy Big Bounce @ Bon Accord together and hopefully we can raise even more money for our charities than last year."
Ruth McIntosh, Clan's fundraising coordinator, added: "It was great to see the roof top transformed into such a fun, family-friendly event last year with lots of people making the most of having something different to do in the city centre.
"The ongoing support we receive from the Bon Accord team through events like Big Bounce and much more is crucial to Clan, as the needs of our clients continue to evolve.
"We hope everyone who comes along to the Big Bounce in June has a great time, whilst helping to raise vital funds which allow us to continue to provide services, free of charge, to anyone affected by cancer."