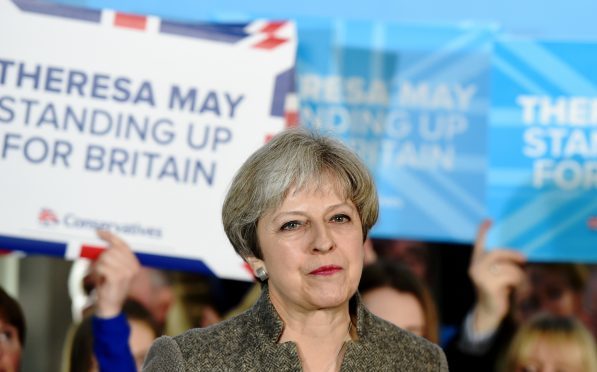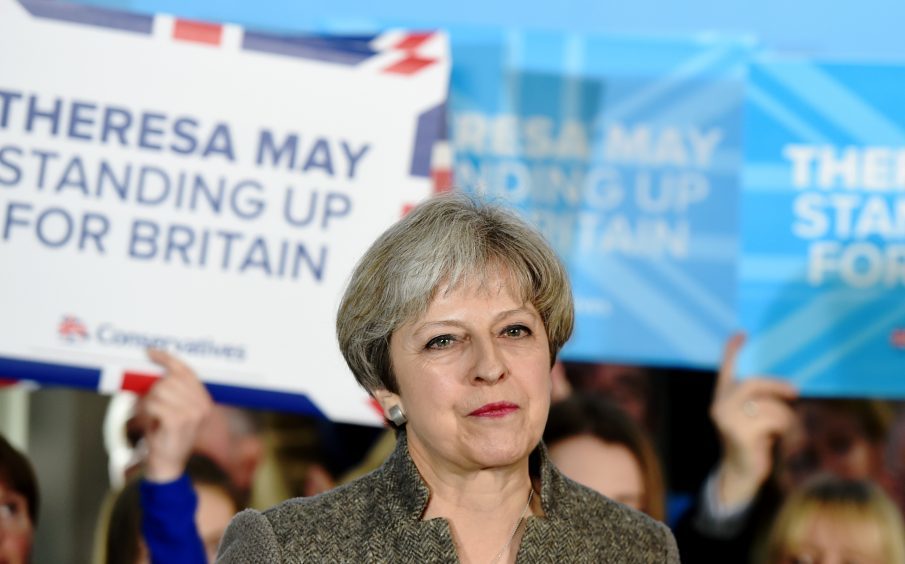 Theresa May has attacked Nicola Sturgeon's "tunnel vision" on independence as she repeats calls for the country to come together over Brexit.
Speaking at a campaign event in Harrow, the Prime Minister told Tory candidates and activists that the First Minister should be helping to bring people together rather than tearing them apart.
Mrs May urged activists "not to take a single vote for granted" as they head into the final weeks of General Election campaigning with a significant lead in the polls.
Asked why she thought Brexit would strengthen the Union rather than add weight to Holyrood's calls for a second independence referendum, Mrs May said the Scottish Government needed to work to ensure talks in Brussels result in the best deal possible for Scots.
She said: "Now is the time we should be working together across the UK for the best result for the UK[in the Brexit talks] and not trying to pull apart.
"It's the tunnel vision of the Scottish Government in focusing only on independence that means they are not focusing on the work that needs to be done to ensure we get the best deal for the people of Scotland and the people of the UK as a whole."
In response to a question on Ms Sturgeon's assertion that claims of foreign interference in the General Election had led to "poisoned" Brexit talks, the Prime Minister said the country needed the "right leadership" to guide it through negotiations in Brussels.
She added: "We have heard what is being said in Brussels and what that has shown us is that these negotiations are going to be tough; that means we need a strong negotiating position and the right leadership in the UK going into these negotiations."
The First Minister had previously attacked Mrs May over her claims that "some in Brussels" had levied threats against the UK "deliberately timed to affect the results of the General Election."
Responding on social media, Ms Sturgeon said the Tory leader had been "deeply irresponsible" and had acted for partisan reasons when she made the claims.
She added: "Making a bogeyman of the EU is all about distracting attention away from the Tories' wider record – while the Prime Minister continues to hide away from voters."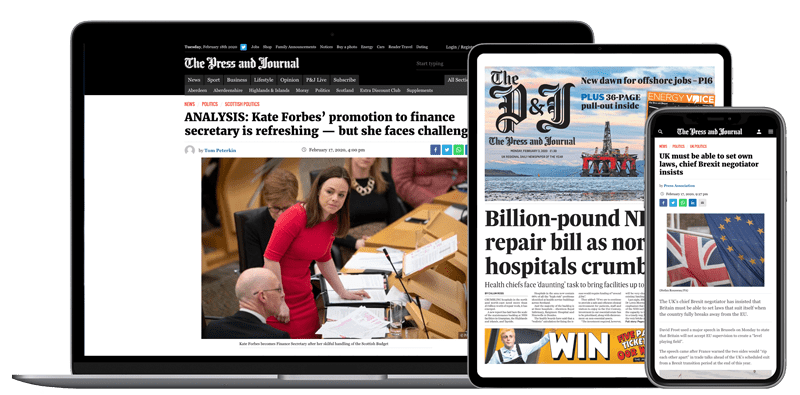 Help support quality local journalism … become a digital subscriber to The Press and Journal
For as little as £5.99 a month you can access all of our content, including Premium articles.
Subscribe