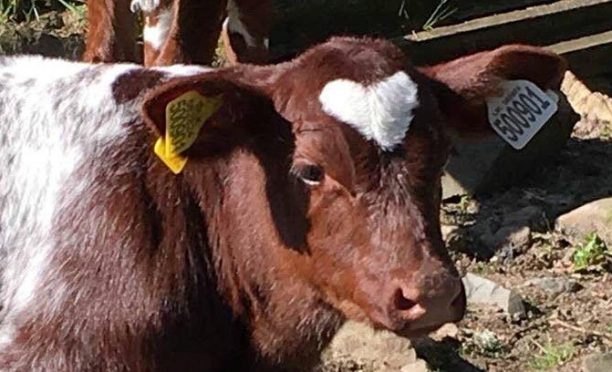 A farming family have fallen for an adorable bull calf which was born with a perfectly formed white heart marking on its forehead.
The Gibbon Family were left stunned when they noticed one of their two-week-old pedigree beef shorthorns with the unusual patch.
The heart shape on its forehead was only discovered when the calf was brought in for tagging.
And Tessa Gibbons, 43, who also runs a facepainting business, said people have been left puzzled by the bizarre sight.
She said: "The heart was discovered when the calf was brought in off the hill for vaccinating, and mum who was helping noticed it.
"Dad hadn't noticed it up until then. It's a perfect white heart upon its forehead.
"The calf doesn't have a name unfortunately, but may be given one now as is becoming famous.
"When I showed the picture on Facebook, lots of people thought I had painted it on the calf as I own a face painting business called DG Funkyfaces."
Tessa, whose parents, David and Jean, run Furmiston Farm near Carsphairn, Dumfries and Galloway, added: "He's a little sweetheart."