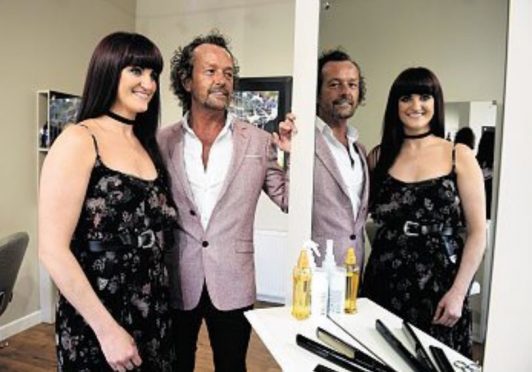 "I'm back Aberdeen!" says stylish hairdresser Anthony Nelson.
Not everybody would forsake the heat of Portugal – with its fine foods and wines and glamorous styles – in favour of Aberdeen. But that's exactly what Anthony Nelson has done.
Originally from South Africa, the 51-year-old has travelled the world as a hair stylist. He first came to Aberdeen when his Scottish parents moved home and his father was unwell. Originally staying to help his mother, Anthony now has a Scottish partner and has returned from his travels to continue his career in Aberdeen.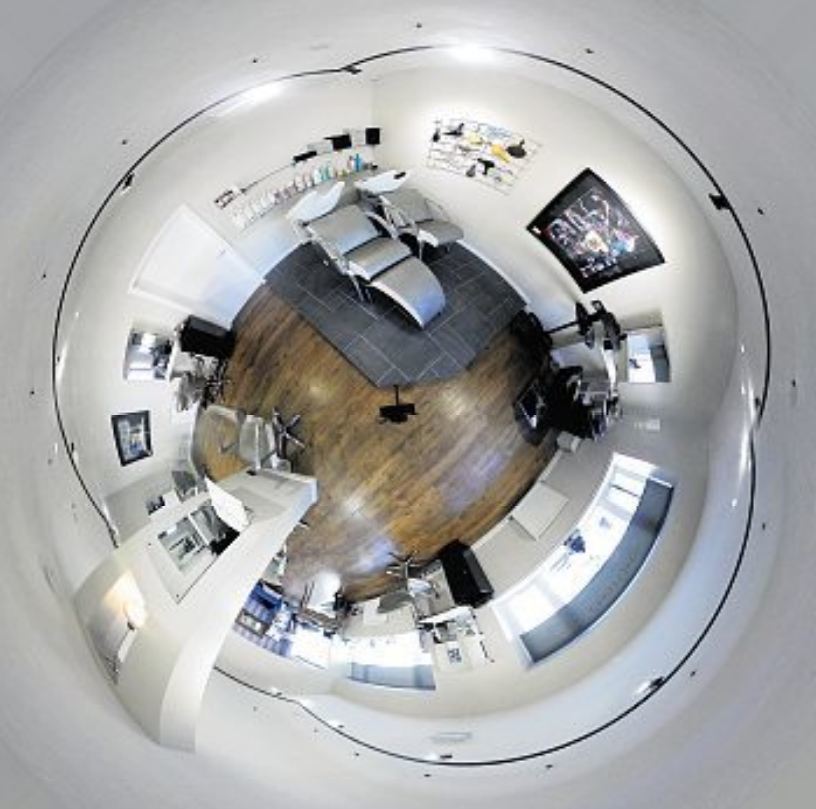 "My partner and I had moved to Portugal as I speak fluent Portuguese," said Anthony, who was looking very stylishly dressed in a pink blazer when we met.
"We love the people and the food and still have a home there. But my partner retired and was feeling a bit bored, missing working. He paints as a hobby and is very creative.
"We came back to Scotland in March this year and I knew Rachel was renting a chair in her salon."
Rachel Smith, 34, bought The Cherry Tree on Jamaica Street in Aberdeen a year ago, converting it from a boring office building into a bright salon. As I found out when walking to the salon while enjoying some spring sunshine, The Cherry Tree is an easy 10 to 15 minute walk from the back of Bon Accord, so nice and easy to find.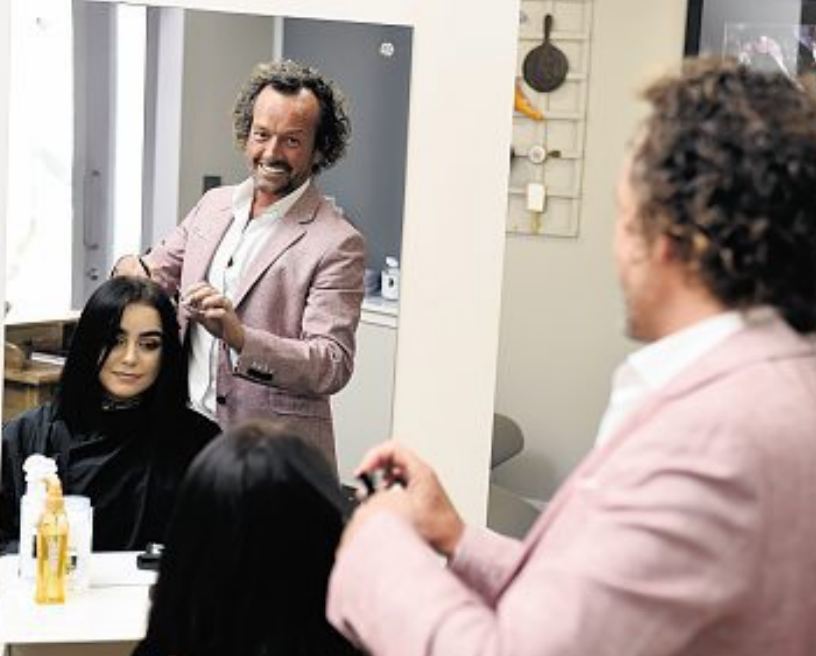 Outside, it looks like a normal building, surrounded by easy parking, but inside the ceiling looks endless and there is heaps of room for Rachel and Anthony and the others who work there.
Rachel said: "I had rented a chair myself for five years and just decided it was time to open my own place.
"We have AJ, Julia and Cheryl who do HD brows, make-up and hairdressing, but we do have another chair so there is room for another person to join us."
Anthony and Rachel have known each other for a long time, so it is an easy working relationship. Really, Anthony has an easy relationship with anybody, he is so friendly and open with his clients.
"I couldn't imagine working a 9-5 behind a desk. I have a natural flair for hair and am a people person," he said.
"Colouring and cutting are what I do best but after 32 years in the industry, I am able to deal with all client requests. When someone comes in for a consultation we have to take into account face shape, skin tone, hair type and how they present themselves to the outside world."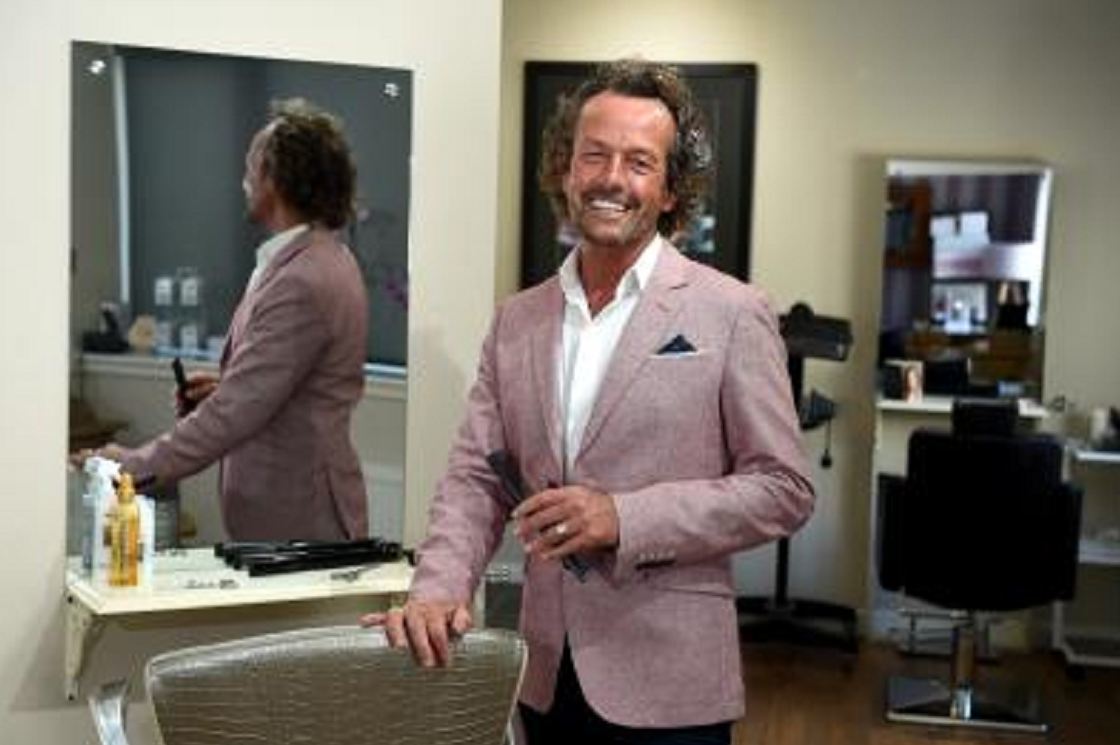 Never one to miss the opportunity for some hair advice, I asked Anthony how we should be wearing our hair this summer to be bang on trend.
"Natural beach hair, not brassy, but gentle highlights," he advised.
With experience working in the modelling industry, it is trustworthy guidance he gives. After qualifying in London and working in Islington, Lisbon, Cascais and Paris, Anthony developed an eye for what works and what doesn't. But he gave up the adventures to Rio and Thailand doing hair for models, to come home and work in a Granite City salon.
"I prefer interaction with clients and working in a salon. I know about my clients and they know about me," he said.
Turning to Rachel he joked: "I'm taking the town by storm!"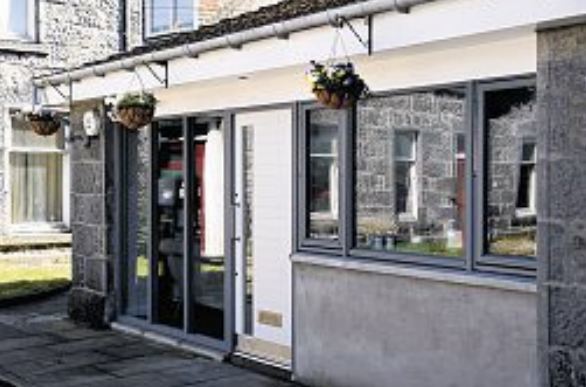 Anthony's top tips for the perfect summer hair
Use silver shampoo to look after those blonde highlights.
Sulphate-free products for coloured hair is a must.
Put away the hair straighteners for the summer and enjoy some natural waves.
Layering of a variety of subtle colours by your colourist can create a three dimensional colour full of movement.
Never underestimate the intelligent blow dry. It can last up to 12 weeks and The Non Chemical Keratin treatment reduces frizz as well as allowing hair to be much more manageable.