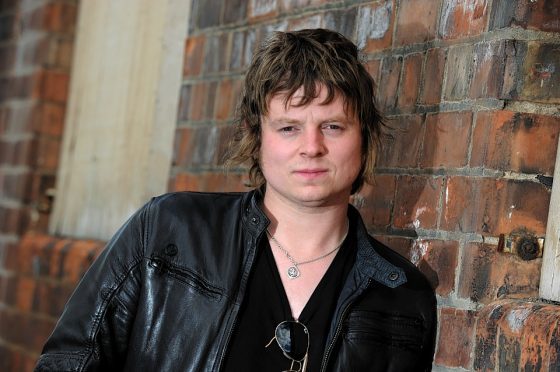 He's one of the north-east's most successful singing stars.
And now, Terry McDermott, the Pitmedden pop star, has been given a starring role in a new American film – as a surly mushroom.
The man who wowed the US with his performances in the reality TV show The Voice, is now based in New Orleans for most of the year.
But his success in music is being mirrored in other parts of the entertainment business.
As he told The Press and Journal: "I was cast as the voice of Charles Darwin in the digital version of the award-winning American board game Evolution.
"I have already recorded the teaser work and I will go back to record the rest later this year in Christchurch, Virginia where the game company is based.
"It was a lot of fun. And it led to my name being put forward for the voice of a surly mushroom in a new project The Fungus Brothers.
"I have just been confirmed on the project along with Michael Winslow – from the Police Academy films – and American comedian Morgan Preston who holds the Guinness World Record for most comedy shows played in a year and has also signed on as a voice in the show.
"The Flaming Lips are now in negotiations to score the pilot and entire series which is equally exciting and it all adds up to something new.
"I will be heading to Seattle to record my character towards the end of the summer and I'm thrilled that this side of my career is blossoming more and more."
Michael James, the writer of The Fungus Brothers has written the stories over nearly 20 years dating back to a variety of scribbles and characters which he sketched in high school.
But before Mr McDermott commences this new venture, he will join a throng of Aberdeen football fans the world over in cheering on the Dons during Saturday's Scottish Cup final.
He added: "I can't be there in person, sadly, but I will be watching the match here in the States and hoping the team can rise to the occasion.
"I may live in the States these days, but Aberdeen is my club and it always will be."