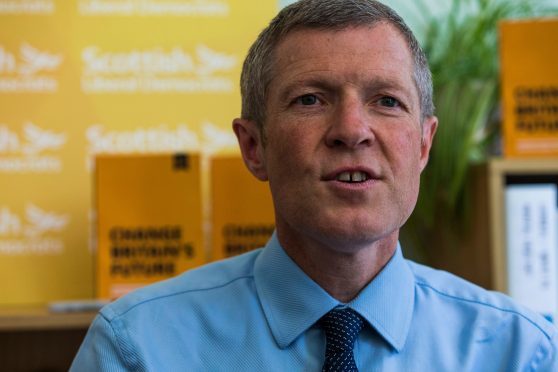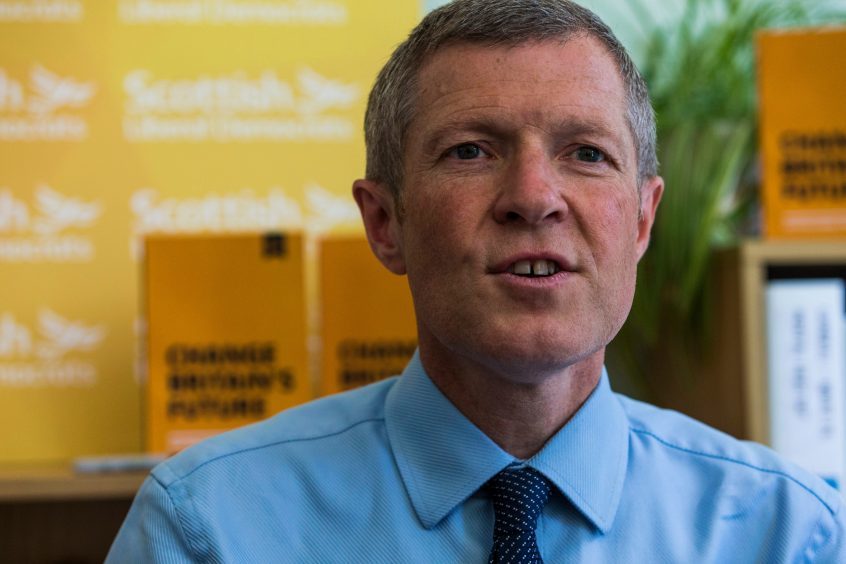 Scottish Liberal Democrats can win in northern constituencies as people have been turned off Nicola Sturgeon, according to leader Willie Rennie.
Speaking at the party's manifesto launch, Mr Rennie said the Lib Dems were the only party standing up for Scotland staying in the UK and staying in the EU single market.
Mr Rennie said the strength of feeling against a second independence referendum meant Lib Dems could overturn SNP majorities in Caithness, Ross, Skye and Lochaber and Gordon.
He said: "People are furious about how Nicola Sturgeon has been banging on about independence over the last year and that's being reflected in the opinion polls.
"Her intransigent approach has turned people off.
"She had widespread approval in he last election but it's plummeted now because of her obsession with independence."
Mr Rennie was in Wick and said he believed Lib Dem candidate Jamie Stone could beat SNP candidate Paul Monaghan there.
He said: "It's clear people up there want change – a good MP who will stick up for them in saying no to another divisive referendum.
"In Caithness, like many seats, there is a straight choice between us and the SNP and we are doing very well.
"There is switching going on, with people who voted Tory or Labour coming our way and SNP voters who want a good MP and not just a cheerleader for independence."
Mr Rennie also pledged more help for the north-east to diversify away from fossil fuels and to maintain farm payments at their current levels.
However, Scottish Labour general election manager James Kelly said a voting Lib Dem would backfire.
He said: "A vote for the Lib Dems at the General Election will just let the SNP back in.
"In the vast majority of seats across Scotland the Lib Dems are not at the races, and every Lib Dem supporter who wants an MP who will fight both a second independence referendum and a hard Brexit must back Labour – or they will end up with a Nationalist MP once again.
"The Lib Dems are offering nothing new to the people of Scotland. Scots have not forgotten that for five years the Lib Dems propped up a Tory government hell-bent on imposing austerity on the poorest in society."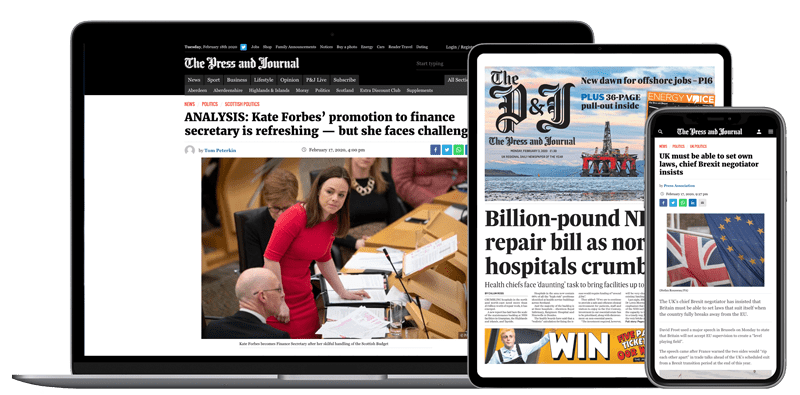 Help support quality local journalism … become a digital subscriber to The Press and Journal
For as little as £5.99 a month you can access all of our content, including Premium articles.
Subscribe