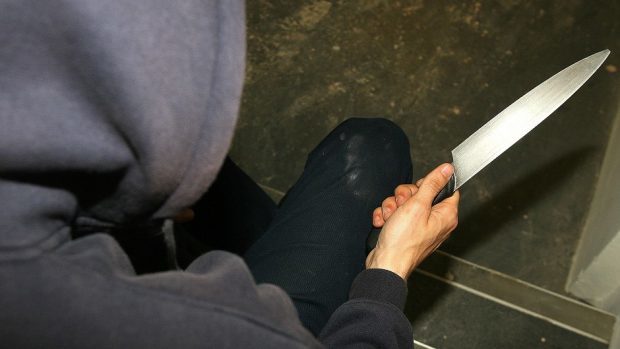 Five pupils in Shetland were excluded in six months after being caught with knives at school, new figures have revealed.
Six knives were found in pupil's schoolbags between January and June 2016 in a spike in statistics set against no other incidents recorded in the past decade.
The only other weapon confiscated in the last decade was a pellet gun in 2014.
In comparison, a total of seven knives were confiscated in Moray – which has four times the population – in the last 10 years.
Only one incident was reported in the Western Isles for the same period.
In February, last year a Shetland schoolgirl was excluded for carrying a clay modelling knife, while a boy was expelled the following month for possessing a kitchen knife and police were contacted.
The knives were confiscated not long after the fatal stabbing of Aberdeen schoolboy Bailey Gwynne in October 2015, and the new figures have emerged two weeks after a primary school pupil in Inverness was caught with a knife in school.
Last night a Shetland Islands Council spokesman said: "We are unable to provide background to any individual circumstances. We take seriously any suggestion of weapons being carried by school pupils. Shetland schools have taken steps in recent years to make sure these are recorded and thoroughly investigated."
Shetland MSP Tavish Scott (Liberal Democrat) said he was "concerned" by the figures, adding: "There is absolutely no need for knives to be in any schoolbag and, therefore, schools and teachers need to be looking very closely at this.
"Shetland is no different to any other part of Scotland and for whatever reasons, people have chosen to take a knife to school. The important thing is how schools and teachers deal with that and point out the risks to young people and their parents and adopt a no tolerance policy."
Shetland South councillor Robbie McGregor, a member of the Education and Families committee, said he was "astounded" to hear of the comparison to other council areas.
He added: "This is not Shetland. I am disappointed to hear these figures and I am fully supportive of the action being taken by the appropriate people, including the council and headmasters and staff in schools to ensure things like this are detected."
The latest figures were provided in response to a freedom of information request to a number of local authorities across the north.
Shetland Islands Council did not provide aged for the pupils concerned or distinguish between primary and secondary schools.
Western Isles Council revealed that one knife was confiscated from a 10-year-old pupil in October 2012 – however this was the only incident involving a knife recorded in the last decade.
In Moray, three of the seven knives confiscated were over the period 2013-14 but no specific details of circumstances were given. The last incident was in 2014/15.
Across all of Argyll and Bute, eight knives have been confiscated in 10 years – two in each of the last two school years and one in each of the four previous years. The population of this region is also about four times that of Shetland.
In one case in 2015-16, a utility knife blade was brought into a secondary school inside a phone case – the blade was confiscated but the pupil was not excluded.
A Scottish Government spokeswoman said that possession of any form of weapon in schools, and threats of violence towards staff and pupils, is "totally unacceptable".
She added: "We are working with schools and local authorities through anti-violence campaigns like No Knives, Better Lives and through curriculum programmes, to educate young people on the dangers and risks of carrying weapons to reduce the level of incidents and promote a wider awareness of the devastating consequences that can arise."
The Scottish Government will publish new guidance on violence and weapons in schools in the summer.