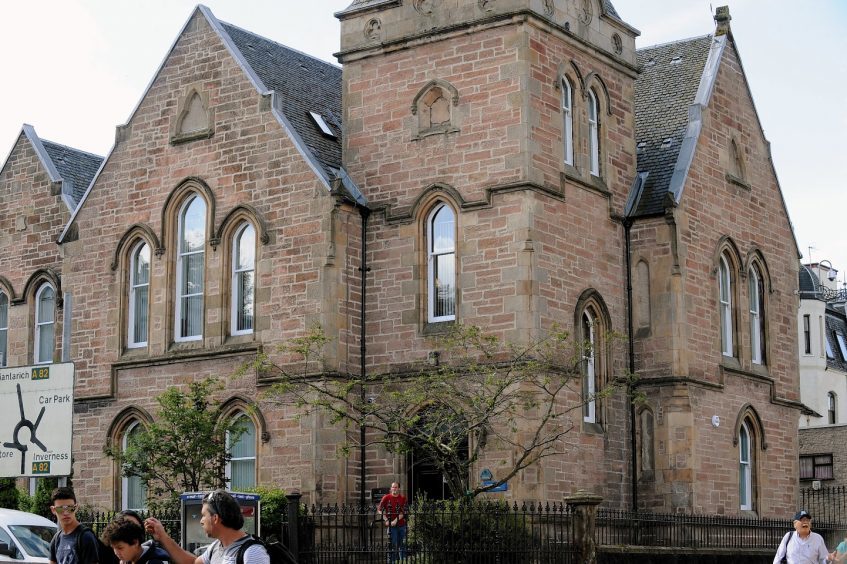 "Atrocious behaviour" in a supermarket car park has cost an Oban man a total of £400.
Christopher MacCuish, 21, of Nelson Road in the town, pleaded guilty to behaving in a threatening and abusive manner in Morrisons car park in Fort William on December 18 last year.
He also admitted wilfully pulling a wing mirror from a car on the same date.
Yesterday, Fort William Sheriff Court was shown a video recording of the incident. MacCuish's vehicle could be seen following another into the supermarket car park and he was heard shouting and swearing. He stopped his car, then went over to the other vehicle which was in a parking bay and pulled off the nearside wing mirror.
Procurator Fiscal Martina Eastwood said: "The incident happened around 4.30pm and it was witnessed by two members of the public. The owner of the car which had the wing mirror pulled off was in the store at the time."
MacCuish's solicitor, Hamish Melrose, added: "This was clearly a road rage incident, but he made these comments from inside his vehicle and weren't directed at the female driver of the other car.
"His partner was with him at the time and was urging him to stop it.
"He felt the other driver had cut across him on the road leading to the supermarket as originally he had wanted to go towards the petrol station and that's what prompted him to follow the vehicle into the car park.
"His behaviour was atrocious, but it was out of character."
Mr Melrose also said there had been no communication between the two insurance companies over the damaged mirror.
Sheriff Eilidh MacDonald told MacCuish: "You ought to be embarrassed and ashamed of yourself. There is no justification for this behaviour."
She fined him £200 on each charge and he was told that a fines enforcement order would be put in place.