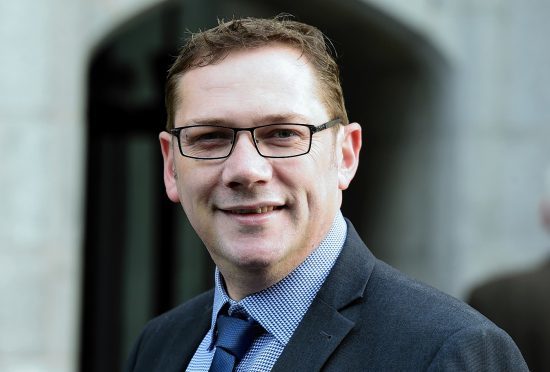 Aberdeen City Council will implement a £4.2million business rates relief package for struggling Granite City firms after cross-party approval yesterday.
The authority has long been debating the issue of a local relief scheme.
The Scottish Government belatedly responded to criticism in February by capping rates increases at 12.5% in the hard-pressed hospitality and office sectors.
The rises in Rateable Value (RV), with some firms facing hikes of up to 250%, have proved particularly contentious in the north-east because they are based on 2015 property values before the full effects of the oil downturn were felt.
The previous administration came forward with a £3million relief package – but insisted it would not be implemented unless Holyrood matched that sum.
The opposition SNP group pledged a £4million scheme if they won control of the town house in the recent council election.
At yesterday's finance committee, members united to unanimously back the new package which now caps all firms, except those already given relief, at 14.75%.
But it was revealed that only 167 businesses in the city had applied for the Scottish Government relief scheme leaving millions on the table unclaimed.
Finance convener and Conservative group leader Douglas Lumsden: "Getting a substantial business rate package for businesses to safeguard jobs and the health of the local economy was a red line for my group in forming this administration.
"We set out to deliver a package worth more than £4million, and we've done so.
"What we need to see now, following the Barclay Review, is a Scottish Government willing to work with Aberdeen to ensure that money raised here, stays here."
Council leader Jenny Laing said: "Despite being the lowest funded council in Scotland I am pleased that thanks to our handling of the finances over the last five years we are in a position to help local businesses by committing £4.2m to help with the crippling business rate increases imposed by the Scottish Government."
SNP group leader Stephen Flynn said: "This scheme is long overdue U-turn from the Tories in Aberdeen and, quite frankly, it's an embarrassment that it has taken since February for this to be put in place.
"The SNP group on the council have made every effort to try and protect businesses in Aberdeen, including allocating funding in our manifesto, so to finally have agreement from others is a great relief.
"I would encourage all businesses to apply for this scheme, and indeed the Scottish Government scheme which to date has had a very slow level of uptake."