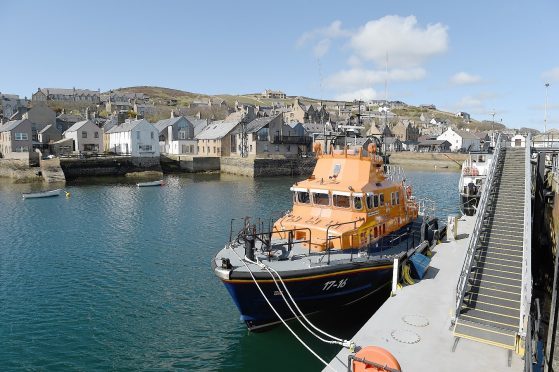 Two Orkney lifeboats and a helicopter carried out a large sea search after an emergency signal was received – only for the call to prove a false alarm.
RNLI crews from Stromness and Longhope carried out the search around the Hoy Sound, Burra Sound and Scapa Flow early yesterday morning.
The Rescue 900 helicopter was also sent down from Shetland to join the search – while coastguard ground teams were also involved.
The source of the signal was soon pinpointed to a shed near Stromness where it had accidentally been activated.
A spokesman for the Longhope lifeboat crew said: "Conditions at sea were very good and the event clearly illustrated the benefits, when used correctly, of vessels carrying an EPIRB (emergency position indicating radio beacon), and the rapid response from the emergency services when the device is activated."