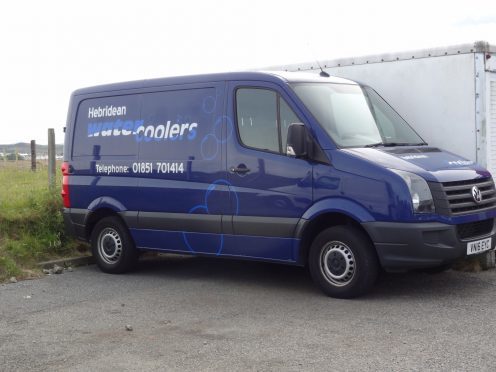 The boss of a Stornoway firm has been disqualified from operating vehicles by Scotland's Traffic Commissioner.
Hebridean Hygiene Ltd, which provides confidential shredding services to NHS Western Isles, solicitors and accountants, owned by its director Martin O'Connor, has also lost its licence.
Joan Aitken ruled that Mr O'Connor and his company cannot hold or apply for an operator's licence, allowing the use of HGVs to carry goods, for nine months.
Yesterday Mr O'Connor described the situation as "an embarrassment".
Miss Aitken's decision follows a public inquiry held on 26 May in Edinburgh.
In a written decision issued after the inquiry, she said: "There have been serious breaches of the licence undertakings which are there to protect road safety by ensuring vehicles are roadworthy at all times and that drivers are not fatigued."
The breaches included undertaking transport for other businesses when the company's licence only allowed the transport of its own goods and drivers' hours offences.
There was also a failure to provide some vehicle maintenance records and the use of a vehicle without a valid MOT on 29 occasions.
Speaking last night, Mr O'Connor said: "It is an embarrassment and I apologise for it. There is not an awful lot I can say or do about it. It was a technicality regarding the carriage of other goods."
With regards to the MOT issue, he said he had relied upon the goodwill of others, and what he had requested from the van salesman hadn't happened.
During the inquiry, Mr O'Connor told the Traffic Commissioner his interpretation of the drivers' hours rules had been wrong and he had not realised the importance. He also recognised that he needed a standard national licence to undertake the work for the NHS.
Ordering the revocation of the company's licence because it had been doing transport work for other businesses and had also breached the licence undertakings, the Traffic Commissioner also gave Mr O'Connor a severe warning on his fitness.
"But for Mr O'Connor's insight, embarrassment and abject apologies, I would have found against fitness," she added.
Hebridean Hygiene is the parent company of Hebridean Shredding and Hebridean Water Coolers.