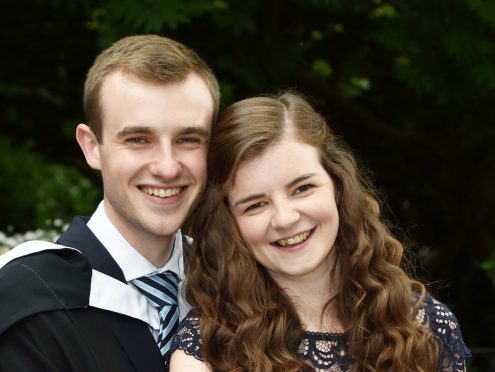 An islander celebrated picking up a masters degree in mechanical engineering from the Robert Gordon University yesterday – after overcoming more challenges than most to reach the finish line.
Gaius Bews met his wife Gillian in his first year and the pair were married in August last year.
But in December, as he approached the end of his studies, she was diagnosed with kidney cancer and had to have an operation to remove the organ and the tumour.
Mr Bews, from Westray in Orkney, considered deferring his course for a year but his university instead gave him the chance to postpone several hand-in dates for assignments.
And he had two causes for celebration yesterday as not only has he picked up a degree, but his wife has since been given the all clear.
He said: "This masters year has been very challenging trying to juggle my final studies with caring for my wife.
"It's not an experience I'd ever wish anyone to go through.
"I'd like to say to other people in the situation you can get through it, you might have to defer a year but it's only a grade, what matters is taking care of your loved ones."
He now aims to become a chartered engineer having previously done a placement with Taqa.
He said: "I want to remain in touch with the energy sector if possible and get an engineering job which is both challenging and enjoyable.
"I want to continue to develop and challenge myself and I aspire to become a highly competent chartered engineer."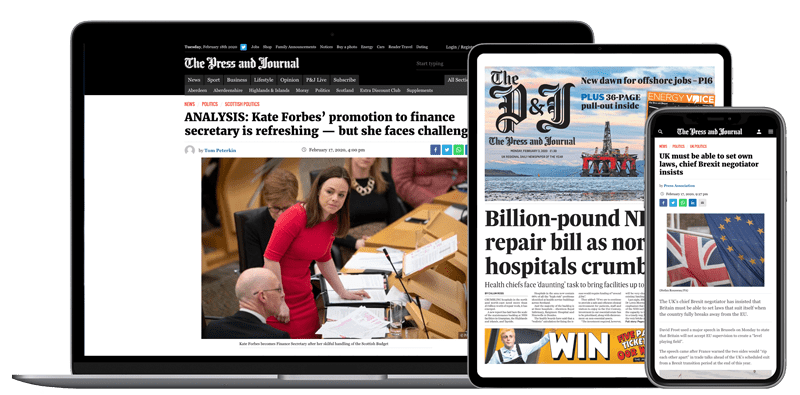 Help support quality local journalism … become a digital subscriber to The Press and Journal
For as little as £5.99 a month you can access all of our content, including Premium articles.
Subscribe