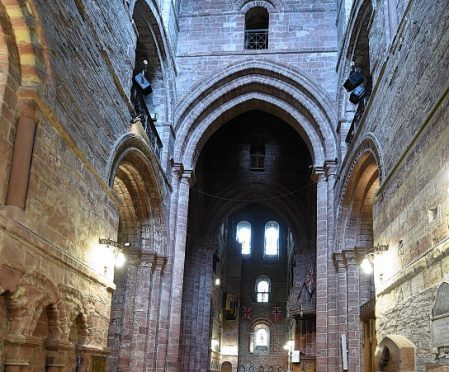 Three archbishops and nine bishops will make an historic pilgrimage to Orkney to mark the 900th anniversary of the death of St Magnus.
A series of events will take place from next Friday and culminate in a Mass at St Magnus Cathedral on Sunday, July 30.
The unique diocesan pilgrimage involves all of the bishops and archbishops from the Roman Catholic Church in Scotland, as well as bishops from Oslo, Copenhagen and Westminister.
The events are being held as part of Magnus900, a programme of activities celebrating the life of Orkney's patron saint.
Bishop Hugh Gilbert O.S.B, the Bishop of Aberdeen, said: "I am looking forward greatly to our forthcoming pilgrimage in honour of St Magnus on the 900th anniversary of his martyrdom.
"So do my fellow bishops from Scotland and elsewhere, the local Catholic parish in Kirkwall, and the other pilgrims.
"We are pleased to contribute to the Magnus900 celebrations with which the council and people of Orkney are marking this year.
"Orkney is a unique and precious place, with a long, rich history. The story of St Magnus is at the heart of that history, as his Cathedral is at the heart of Kirkwall. And he, a brave peace-maker, can still speak to us today."
The events include a walk to the St Magnus Kirk in Birsay along a section of the new St Magnus Way pilgrimage route, and a visit by ferry and on foot to St Magnus Kirk in Egilsay. Services will be held at both churches.
St Magnus was killed in Egilsay by his cousin Haakon. The year of his martyrdom is not known with certainty, but the most probable is 1117.
Magnus was declared a saint about 20 years after his death and several miracles are associated with him.
His nephew, St Rognvald, built St Magnus Cathedral in his memory, starting in 1137.
When ready for consecration, the relics of St Magnus were transferred to the Cathedral, and in 1919 a hidden cavity was found in a column, containing a box with bones including a damaged skull.
These are held without much doubt to be the relics of St Magnus.