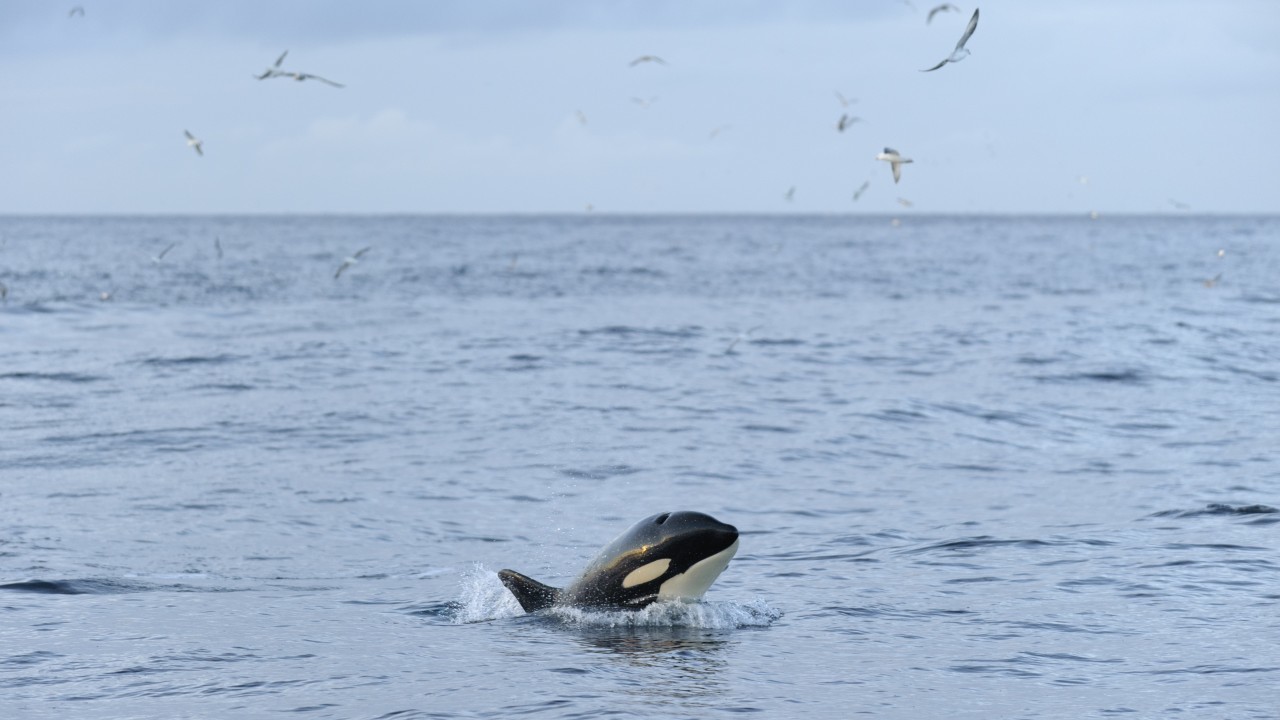 Inquiries are being made by police in Shetland after two reports were received about boats travelling close to pods of orcas earlier this week.
Scottish Natural Heritage (SNH) has also issued a reminder to islanders that harassing cetaceans, which are protected by law, is an offence.
A number of killer whales have been spotted in the isles this week, leading to a host of people following their movements.
Some locals, however, have taken to the water in boats to see them and concerns have been raised by the public about such behaviour.
Police confirmed that the first report was received on Monday, with a second coming in on Tuesday relating to a boat off Burra. Inquiries are under way to establish the circumstances.
"On a wider note I would like to take the opportunity to encourage people to be considerate of others when viewing wildlife in Shetland," inspector Dave King added.
"Orcas are a fairly regular sight at this time of year and it is completely understandable that people want to get a good view of them.
"There has been some concern about parking issues and driving standards and I would urge people to consider the safety of themselves and other road users if they are parking or slowing down to get a view of the orcas.
"Similarly if people are out on the water or at cliff edges then they should be considerate of the animals themselves while also ensuring they do not put themselves into any difficulty."
SNH policy and advice officer Karen Hall advised locals to check the Scottish marine wildlife watching code for how to observe orcas safely.
"Over the last few days, Scottish Natural Heritage has been made aware of several boats perceived to be disturbing or harassing cetaceans," she said.
"We would like to remind everyone that all whales, dolphins and porpoise are heavily protected and that it is an offence 'to deliberately or recklessly disturb or harass any cetacean'.
"All concerns are followed up and will be passed to the police as necessary. Police Scotland have been informed of recent events and are currently investigating."
Hall said people should contact SNH for advice about the legislation protecting marine animals, while any incidents should be reported to Police Scotland on 101.