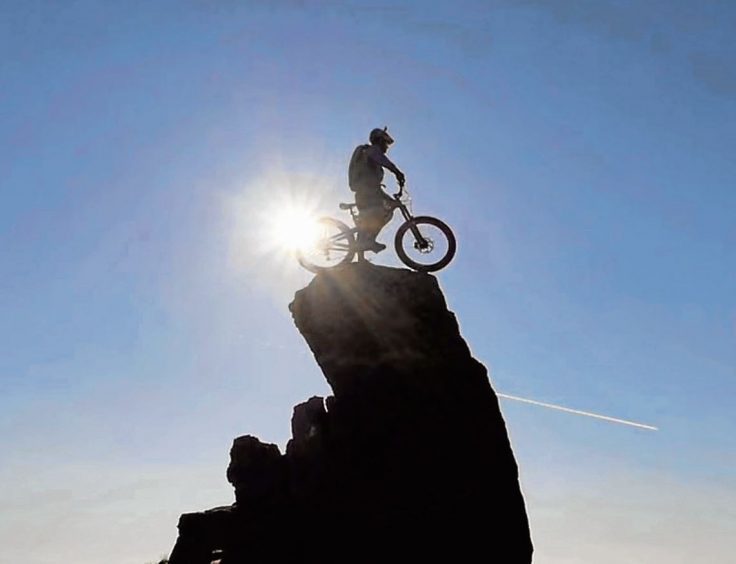 Three climbers were rescued from a Skye mountain after being inspired to conquer it by Scottish stunt cyclist Danny MacAskill.
And yesterday, the man who led the near nine-hour operation to get them to safety said the trio had "no idea" of what they were letting themselves in for.
Ten members of the Skye Mountain Rescue Team were called out just before 10pm on Friday after the three men – from Huddersfield and Dewsbury in Yorkshire – became lost, cold and wet on the Cuillin Ridge.
The three climbers – all aged 27 – came to grief while trying to reach the Inaccessible Pinnacle.
After raising the alarm they were eventually escorted bedraggled and exhausted down by the mountain rescue team in an operation that lasted to around 6.30am on Saturday.
And the trio admitted to their rescuers they had been inspired to attempt the walk after watching daredevil Mr MacAskill's death-defying ride over the range –which included stunts – online.
Gerry Ackroyd, leader of Skye Mountain Rescue Team, said: "They said they were doing it after watching Danny MacAskill's video, but they had no idea what they were letting themselves in for.
"The mist came down and then the rain. They found the pinnacle but could not climb it.
"They went all over the place and then decided to stick it out at about 2,800ft.
"They had a small garden tent and put it up. They had no map but one had a compass somewhere in his rucksack. They were working off Google maps.
"They were totally unaware of what they were coming to and would encounter.
"When we reached them they were mildly hypothermic, shattered from a lack of sleep and one was shivering badly – he was in a bad way. We took them back to our base and warmed them up. They were eventually all OK.
"But my message is do your homework before trying this.
"It is not like it is on TV with Danny. Do not treat the Scottish mountains lightly – and especially those on Skye."
The Cuillin Ridge line is known as the greatest mountaineering challenge in the British Isles.
Other people have also been injured on Skye's mountains trying to emulate Mr MacAskill.
In April, a 30-year-old Swiss mountain biker was airlifted to hospital after breaking her leg following a fall near the waterfall at the same beauty spot he rode up.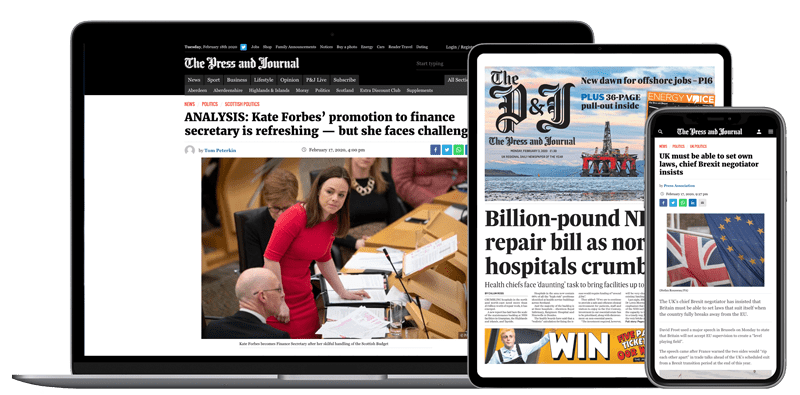 Help support quality local journalism … become a digital subscriber to The Press and Journal
For as little as £5.99 a month you can access all of our content, including Premium articles.
Subscribe