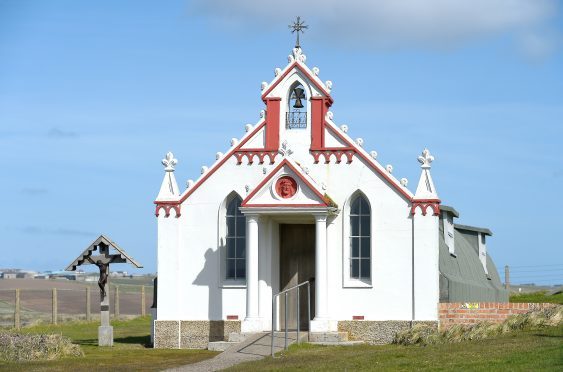 A new report has claimed that surging tourist numbers on Orkney have created "challenges" over preserving normal life on the islands.
So many visitors have travelled there that the small-scale attractions – such as Skara Brae and the Italian Chapel – are struggling to cope.
Orkney Islands Council's development and infrastructure committee will consider a report on the continued growth tomorrow.
The study looked at a range of issues, including the value of visitors to Orkney, the effect on the wider sector of increased numbers and the potential for a new tourism road map for stakeholders.
In a report to members, Gavin Barr, executive director of development and infrastructure, confirmed that, over the past three years, Orkney had seen "a major increase in coach-based 'volume tourism'."
He said: "This is partly because of the increasing number of cruise liner passengers choosing to depart vessels and tour Orkney's sites and attractions during vessel port calls to Orkney.
From fewer than 75 port calls carrying 41,563 passengers in 2012, Orkney welcomed over 86 cruise liners carrying in excess of 80,000 passengers in 2015 rising to in excess of 100 ships and 95,000 passengers in 2016."
Mr Barr added that Orkney was also a popular destination for non-cruise-related coach day trips, contributing to the overall positive picture.
He said: "Orkney's tourism trade is vital to the economic viability of the islands and the boost provided by coach tours and cruise liner visits is welcome.
"However, it is essential Orkney can rise to the challenge that additional volume creates to maximise the potential of this extra tourism business in a way that does not detract from the quality of its overall tourism product."
The £25,000 investigation was joint-funded by Orkney Islands Council and Highlands and Islands Enterprise with an additional contribution from Historic Environment Scotland.
Roddy Mackay, the council's head of planning, development and regulatory services, said: "Orkney is a very successful visitor destination which has seen year on year growth in the economic value of tourism since 2009.
"There's no doubt the increased level of tourism in the county is presenting challenges to the industry.
"However, this is also a significant opportunity and I firmly believe it is better to be challenged by success than by failure."