 Police in Orkney are urging the public to be vigilant after a resident was conned out of a five-figure sum of money as a result of a telephone scam.
The victim was contacted by a fraudster claiming their bank account or personal details had been compromised and they should transfer money to a 'safe' account.
Inspector Keith Bendall said: "Scams such as this have a devastating impact on the victims and unfortunately this shows that no area is immune to criminal activity of this nature.
"Fraudsters can appear very convincing and will take steps to make sure their approach appears as plausible as possible.
"It is important to be always be on guard if anyone contacts you by phone claiming to be from your bank, or indeed any other business or agency, requesting money to be transferred."
He added: "Always double check numbers you're given to call back on or call through the main customer care number for the organisation and ask to be put through. If you decide to ring back and verify the call it is advisable to do so on a different phone line like another landline or your mobile
"I cannot emphasise enough, if you have the slightest doubt, attend your bank in person. Do not provide your details over the telephone or the computer."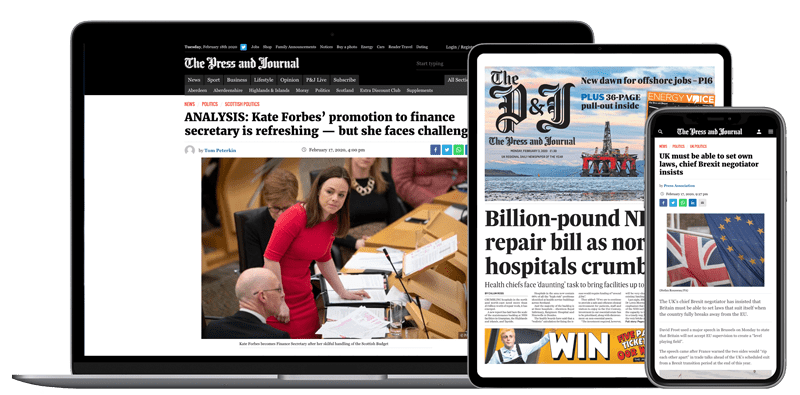 Help support quality local journalism … become a digital subscriber to The Press and Journal
For as little as £5.99 a month you can access all of our content, including Premium articles.
Subscribe