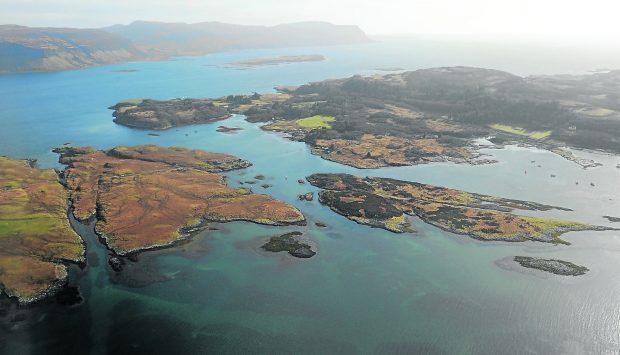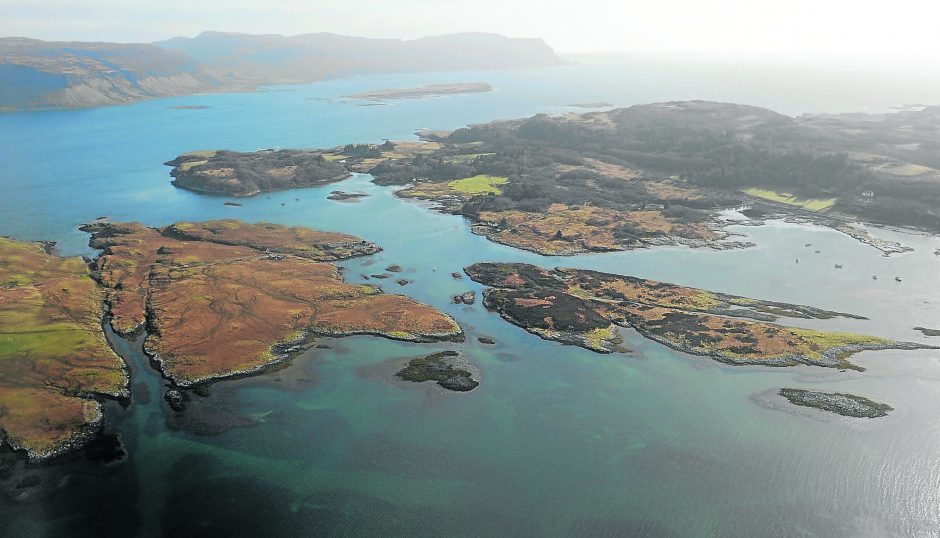 The tiny island of Ulva, nestled in the Inner Hebrides off the west coast of Mull, has never been short of admirers.
It has paid host to such diverse figures as writers Beatrix Potter, Sir Walter Scott, Samuel Johnson and James Boswell, explorer David Livingstone and the German composer, Felix Mendelssohn.
Yet, in recent days, the locale's few inhabitants have been far less concerned with the past than laying the foundations for a brave new world in the future.
Earlier this summer, there were headlines such as "How the Ulva half live" when the seven-square-mile island was put on the market by its owner, Jamie Howard, for £4.25million.
The population – which currently amounts to just six residents – expressed concerns that they might be made homeless if the site was acquired by a wealthy private landlord.
But on Tuesday, First Minister Nicola Sturgeon announced at the SNP conference in Glasgow that the North West Mull Community Woodland Company had been granted the right to register an interest in buying the island, in a bid to attract new residents and increase economic activity.
And, for those who want to be part of the next chapter in its history, that decision has been described as a game-changer.
Emma McKie, who runs the Boathouse cafe on Ulva with her sister-in-law Rebecca Munro, said: "I grew up here, and I am overjoyed that we now have the opportunity, as a community, to buy it.
"I believe that we can breathe new life into the island and repopulate it, while all the time maintaining its natural beauty."
Her words were echoed by fisherman, Rhuri Munro, who is among those who have joined the campaign to transform the place which they call home.
He said: "Having grown up on Ulva, I am incredibly proud to be a part of this community right-to-buy application. This is a truly special place and this decision gives hope, not only for those who currently live here, but also for potential new residents.
"Ulva can now be restored and maintained for future generations of both residents and visitors to the island and, now that this has happened, we have to move things forward."
While the Land Reform (Scotland) Act 2003 buyout powers have been used across rural and urban Scotland, this is the first time, under the current legislation, that permission has been granted to a community group to register interest in an island.
Land Reform Secretary, Roseanna Cunningham, yesterday said she hoped it would open the door to others.
"Ulva is steeped in history and rich in wildlife," she said.
"At its height, it had over 800 residents and now has only a handful, a story which is unfortunately all too common to many of our island communities.
"The North West Mull Community Woodland Company is the first organisation to use community right-to-buy powers to register interest in buying an island.
"One of the group's key objectives is to increase Ulva's population and other small communities should take encouragement from the group's ambitious plans."
The organisation, headed by such redoubtable individuals as Ian A Hepburn, John Addy and Colin Morrison, has no illusions about the scale of the task which now faces them during the next eight months.
But they can derive inspiration from the example of the Isle of Eigg, which is celebrating 20 years since it was part of a community buyout.
In 1997, the purchase price of £1.5million was raised with support from the public, Highland Council, the Scottish Wildlife Trust and Highlands and Islands Enterprise.
During the last two decades, Eigg's population has risen from 64 to more than 100 residents and Maggie Fyffe, secretary of Isle of Eigg Heritage Trust, is delighted that people who had grown up there, prior to leaving in search of jobs or further education elsewhere, have now returned to their roots.
She added: "I think that is a real testament to Eigg being a successful place, where people want to live and work. And the good thing is that people are coming up with all sorts of innovative ways of making a living."
Mr Hepburn spoke to the Press and Journal yesterday and outlined what will be a hectic period for those who want to purchase Ulva. The natural landscape in the Inner Hebrides might be teeming with red deer, sea eagles, dolphins, otters and seals, but his group has to demonstrate they have viable proposals – and funding – to develop an infrastructure in the next 10 to 20 years.
He said: "A lot of work has gone into this already, but we have to sit down and talk with everybody we can in the North Mull area and continue to devise a coherent strategy.
"I know the island was put on the market at £4.25million but it was valued for probate at £3.25million in 2015 and that is the sum which we consider to be more realistic.
"It is a lot of money, and I know some people have asked why this is supposedly being spent on six people, but that simply isn't the case.
"In fact, there are already 5,000 people visiting the island every year, who bring a significant amount of money to the local economy, and that number will increase if we can go ahead with our plans.
"At the moment, there is nowhere for tourists to stay, and they have to come and go on the ferry, but Ulva is ideal for pony trekking, kayaking, nature-watching and as a base for trips to other places. However, our aim is for economic and social development over a long period. After 10 years, we envisage the population going up to 20, and ultimately, after 20 years, having as many as 30 or more full-time residents on the island."
The clock is already ticking on their efforts. Mr Howard, who was contacted by the
Press and Journal yesterday, has taken the island off the market, but the regulations mean the North Mull organisation only has until June, 2018 to bring its right-to-buy business plan to fruition.
As Mr Hepburn explained: "We will be submitting an application to the Scottish Land Fund, and if they approve that, they could give us up to £1million and also progress it to the Scottish Government.
"However, we recognise the community itself will need to raise a significant proportion of the overall cost.
"We plan to launch a major Appeal for Ulva, locally, nationally and internationally. We will also be organising fundraising events and seeking donations and sponsorships, while launching a crowdfunding appeal.
"There has already been interest from Australia, because Lachlan Macquarie, who was born on Ulva [in 1762], is regarded as being one of their most important figures. Basically, this marks a crossroads in the history of Ulva and North West Mull and provides a golden opportunity to ensure the survival and bolster the development of a fragile and remote community.
"If it doesn't happen, then the default position would be continued private ownership with no assurance of community benefit. Indeed, there could be every chance of a continued decline in the event of Ulva becoming a private recreational estate for an absentee landlord.
"The key thing is for the community to be given the chance."
The group genuinely believe they can follow in Eigg's footsteps. And their philosophy is summed up by one straightforward question from Rebecca Munro
at the Bathouse cafe: "Why would the people who live here and care about this
place not be the best people to take it over?"
If they are successful, they could set an important precedent.
After all, as a Scottish Government spokesman confirmed yesterday: "We are determined to ensure that all communities have the opportunity to shape their own futures.
"The community right-to-buy legislation is designed to help unlock their potential – and island, mainland, rural and urban communities can all benefit."
Ulva's famous son
Major General Lachlan Macquarie, who is widely regarded as Ulva's most famous son, was born on the island in 1762 and subsequently became one of the most important colonial figures in the history of Australia.
He is considered by many to have had a pivotal influence on the transition of New South Wales from a penal colony to a free settlement and played a leading role in the shaping of Australian society in the 19th century.
He was also credited with producing the first official currency, specifically for circulation in Australia, and was the greatest sponsor of exploration the colony had witnessed during his time as governor from 1810 to 1821. Despite opposition from the
British government, Macquarie encouraged the creation of the former colony's first bank, the Bank of New South Wales in 1817.
He returned to Scotland towards the end of his life and died in London in 1824, but his reputation as a free-thinking pioneering figure has increased since his demise, unlike many of his contemporaries.
He was buried on the Isle of Mull in a mausoleum with his wife, daughter and son.
The memorial is maintained by the National Trust of Australia and is inscribed with the words "The Father of Australia".