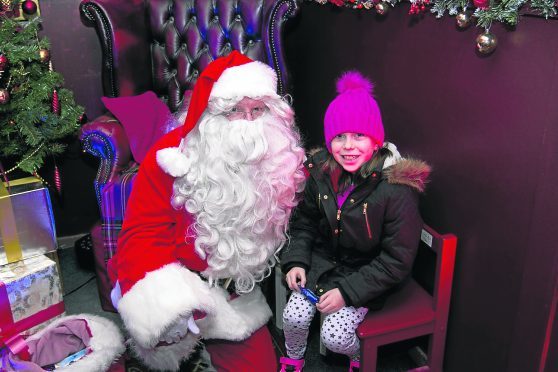 Kind-hearted youngsters in Oban have attended a Santa's grotto with a difference.
Instead of getting presents, the children got into the spirit of goodwill and brought along gifts for Santa to pass on to people in the local area who might not otherwise get them.
The kind gestures took place as part of the Oban Winter Festival and now local charities will deliver them to people in the town in time for Christmas.
Set up in an old cloakroom in the Rockfield Centre, the grotto was beautifully decorated by Margaret Cooper and others who do the props for the local Spotlight Musical Theatre group.
The centre is a former school building that was turned into a community facility.
Children who went along to the grotto with presents all received a goody bag. People were asked to mark whether the gift was for a man, woman, adult or child.
The project is being run in partnership with the winter festival, local charity Mary's Meals and the Salvation Army.
Pamela Lockhart, chairwoman of Oban Winter Festival, said: "The presents will be given out in the local community. They will be picked up by the Salvation Army and distributed locally.
"The grotto was really beautiful and very busy."
She said the gifts could go to a variety of different people, including older people who can sometimes feel isolated at this time of year, or families finding Christmas a struggle.
Mrs Lockhart added: "I think it's lovely. It's such a good community here. We found out during the festival what a good community spirit there is here."