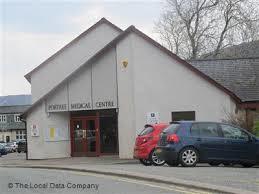 NHS Highland will temporarily suspended its out of hours urgent care centre and minor injuries unit at Portree Hospital on Skye on three days next week because of "escalating staffing problems."
The decision was made because of safety concerns raised by senior clinicians over the number of qualified staff, especially advanced nursing practitioners.
The unit normally operated from 8am to 11pm every day but a lack of advanced nurse practitioner staffing cover has forced it to close all day on Boxing Day.
It will also be shut on Wednesday at 6pm and on Hogmanay at 8pm.
During these times, cover will be provided by the Rural Support Team based at the Dr MacKinnon Memorial Hospital in Broadford.
Senior clinicians who cover the service were unanimous that unless a clinician is based in Portree who is able to "see, treat and discharge," it is safer to provide the service from Broadford.
A NHS Highland spokesman said that the "severe staffing pressure" has been prompted by three resignations. Interviews took place at the end of November but did not result in any appointments.
The spokesman added: "Whilst we appreciate this will not be popular, it was felt that there is a greater risk of clinical error if Portree patients are managed remotely without a senior practitioner on site.
"NHS Highland would like to assure the public that this decision was not taken lightly.
"There is no change to accessing emergency services and people should dial 999 if they experience a medical emergency and the Scottish Ambulance Service will respond as appropriate."
The spokesman said that recruitment efforts to attract more advanced nurse practitioners at Portree are ongoing, with posts being re-advertised and interviews being held from Monday, January 8.
Skye councillor Ronald MacDonald, who lives in Portree, said: "The question is why did they resign? There are very clear management issues here which need to be addressed.
"I am unhappy about the situation and the majority of people live in Portree and it's at a time when there will be peak tourist numbers on the island."