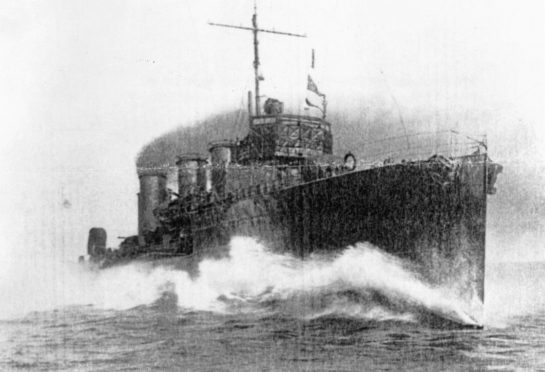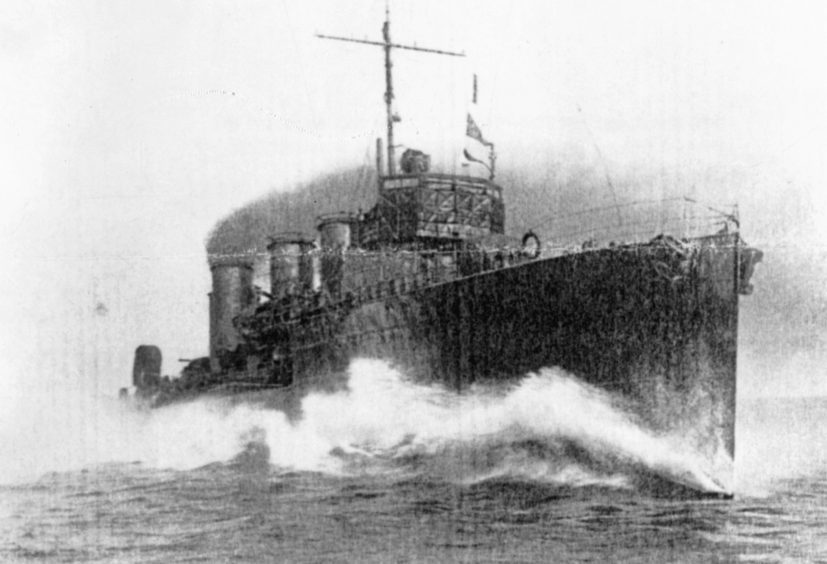 Nearly 190 lives lost a century ago in a double naval tragedy that only saw one survivor will be remembered in Orkney next month.
The commemorative events will mark the night when two warships ran ashore in a snowstorm on January 12, 1918.
The destroyers HMS Opal and HMS Narborough were both wrecked on the rocks. In all, 188 men perished and just a single survivor was found alive.
The two destroyers were on a night patrol to the east of Orkney and on the lookout for German ships and submarines laying mines.
As weather conditions worsened, the Opal and Narborough were in danger of being swamped and were ordered to return to Scapa Flow. As a blizzard set in, and with visibility near zero, they ran on to rocks off the east coast of South Ronaldsay.
Able Seaman William Sissons, was rescued two days later. Many of those who died were never recovered.
Now on Friday 12 January 2018, a wreath will be laid at the Opal and Narborough memorial at Windwick Bay in South Ronaldsay.
The main commemorative event will then take place at the Cromarty Hall, St Margaret's Hope.
Orkney Islands Council Convener Harvey Johnston said: "There was terrible loss of life when the two warships were wrecked on that fateful night close to Windwick, where we will lay a wreath in memory of those who perished.
"As with the commemorative events marking the Battle of Jutland and the loss of HMS Hampshire and HMS Vanguard, we will again remember the enormous sacrifice of those who served in our local waters during the First World War.
Captain Chris Smith, Royal Navy Regional Commander for Scotland and Northern Ireland, said: "The tragedy that claimed the lives of the crews of HMS Opal and HMS Narborough is a reminder that the sea can be a dangerous place and not just with the threat of enemy action.
"The link between the Royal Navy and the Orcadians has been a long one and we are once again grateful to see that our collective history is being recognised, especially noting the effort that many people on the islands have put into the commemorations of the last few years.
"We will once more be joining them in solemnly paying tribute to the men who lost their lives during the night of 12 January 1918 and ensuring the names of all 188 men are remembered appropriately."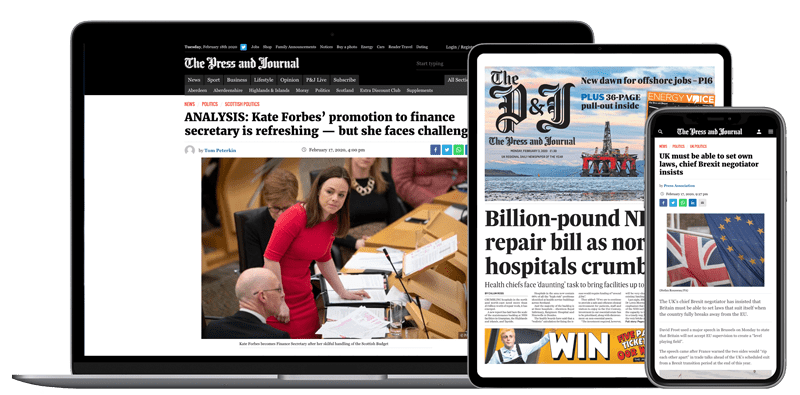 Help support quality local journalism … become a digital subscriber to The Press and Journal
For as little as £5.99 a month you can access all of our content, including Premium articles.
Subscribe