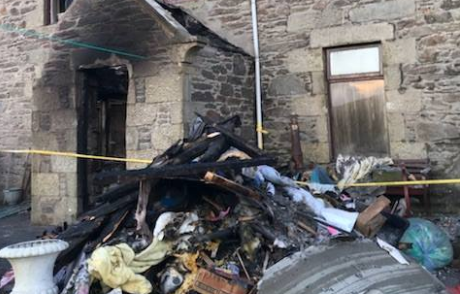 More than £11,000 has been raised for an elderly couple from Shetland whose home was engulfed by fire earlier this week.
Alex and Mina Williamson were uninjured in the fire on the island of Whalsay on Wednesday afternoon, but their house at the Old Schoolhouse in Brough was badly damaged and they lost most of their possessions.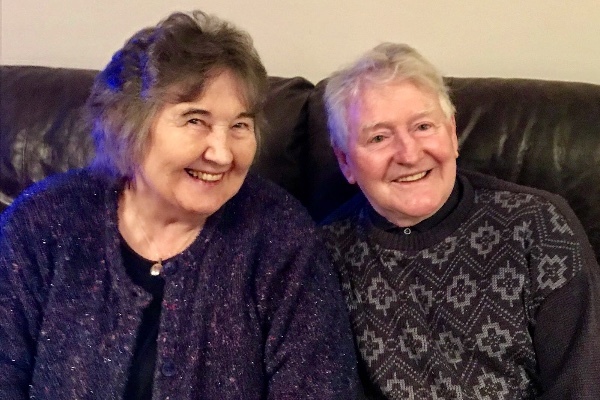 After the blaze, great-niece Rowan Nicolson took it upon herself to launch an online crowdfunding page for the retired couple, who have lived in the house for 53 years.
By midday yesterday over £11,000 had been raised for Alex and Mina, with more than 250 people donating money.
Rowan said she was "absolutely delighted by the amount raised so far, especially in such a short time".
"In times of tragedy, the response from our peerie communities never fails to amaze," she added.
"Aunty Mina and Uncle Alex are wonderful folk, who are adored by their friends and family.
"The funds raised are a testament to this and I hope this brings them some comfort at this difficult time. Thank you so much to everyone who has donated."
It is the third crowdfunding campaign in as many months that has raised money for people affected by house fires following two recent incidents in Lerwick.
Appliances from Symbister, Brae, Hillswick and Lerwick were in attendance at the fire on Wednesday, with a ferry diverted enable the mainland crews to head to the island.
The house was described as "well alight" by the time firefighters were on the scene, with the blaze extinguished just after 7pm.
The three people who were in the house exited the property quickly and were accounted for early on.
Fire took hold of the ground floor, first floor and roof space of the property, which is located next to the Shoard charity shop.
Investigations are ongoing into the cause of the fire.
North Isles councillor Duncan Simpson said the work of the fire service should be praised.
But he questioned if the entry requirements to become a retained firefighter were too strict, with Simpson giving the example of some "fit young people" from Whalsay who failed in their application.