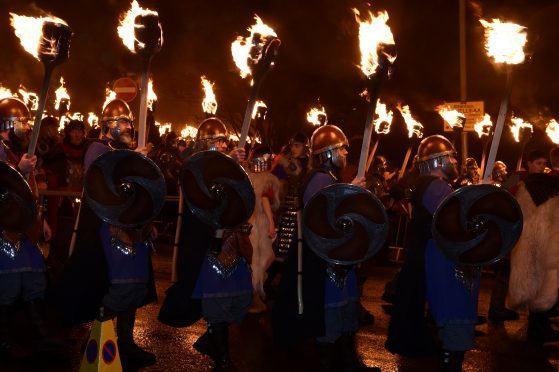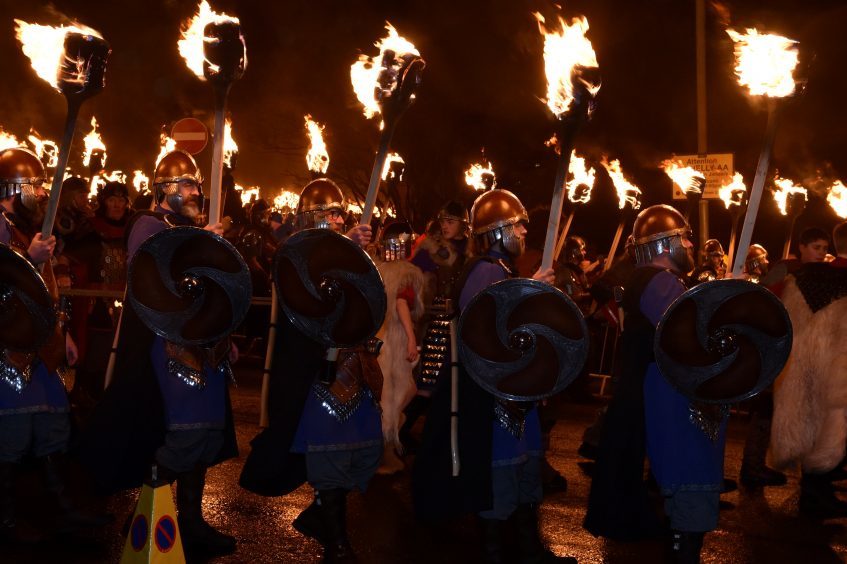 Thousands of Shetlanders paid fiery tribute to the spirits of their Viking ancestors last night by burning a magnificent galley to cinders in spectacular Up Helly Aa fashion.
Street lights were extinguished and a bright flare lit up the pitch-black skies of Lerwick to signal the start of the evening's festivities.
Have a browse of our picture gallery from last night's events.