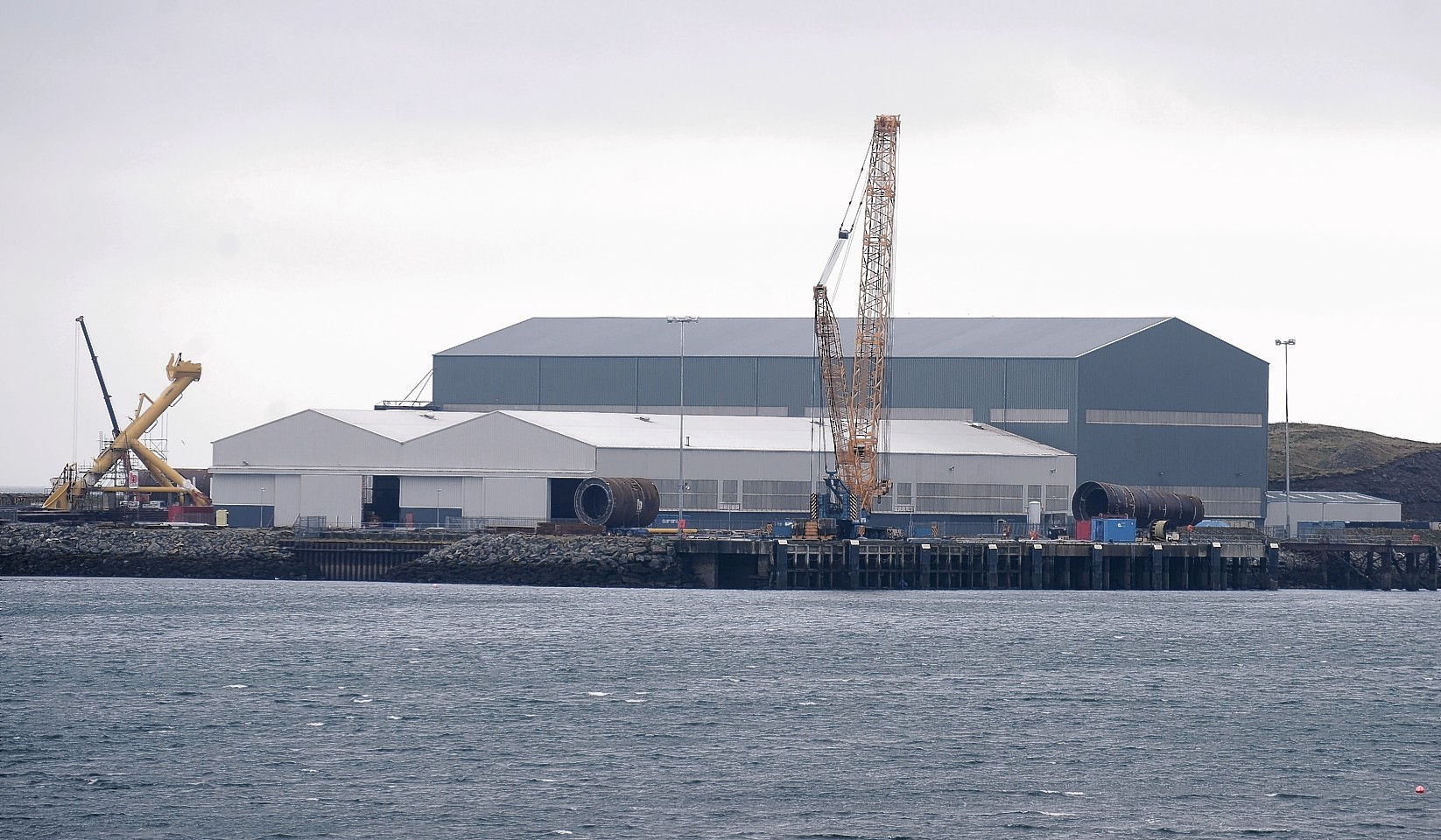 Engineering firm BiFab is being urged to place its closure-threatened yard on Lewis on "care and maintenance" so it can speedily restart operations when the market improves.
Production has completely ceased at the site outside Stornoway, with the last 30 employees working out their redundancy notices.
BiFab's order book is empty and its sole contract for 26 turbine foundations for the Beatrice offshore wind scheme is winding down.
BiFab workers face losing their jobs and the yard could be closed by the summer
Unless there is an 11th-hour intervention, the island yard will be locked up and deserted around the middle of March.
Sites at Methil and Burntisland which had the majority share of the work are due to shut in June.
Union leaders, BiFab workers, Highlands and Islands Enterprise (HIE) and Western Isles Council held a meeting at Arnish  yesterday.
The local authority is joining the union in urging BiFab to retain a skeleton crew to avoid a complete shutdown.
Council leader Roddie Mackay said: "BiFab has indicated it is ceasing operations here imminently".
He added that by keeping on a small squad of local workers to look after the yard it would "be ready to go" when there is an "upturn and when opportunities come along".
GMB union official Alan Ritchie said: "If a yard closes it is very, very hard to re-open.
"We are pulling out all the stops to save every job in Arnish."
He added: "This yard is important to the local and Scottish economy."
The union is proposing a "package" to BiFab bosses today to try and save some jobs at Arnish, he said.
Mr Ritchie added: "I cannot go into details at present as we have to allow the company a chance to respond."
BiFab worker Alan Morrison said he was "very disappointed" BiFab is to close the yard "because of all the good quality workmanship" it will lose in addition to the revenue the site pulls into the island economy.
"This is a crying shame for the island as a whole and the industry," he added.
BiFab said it was tendering for a number of projects in renewables and oil and gas sectors in the "hope to secure further work across each of the BiFab sites and maintain continuity of employment in the business beyond the Beatrice Offshore Windfarm project".
The firm highlighted that "securing those projects is now critical as work is coming to an end".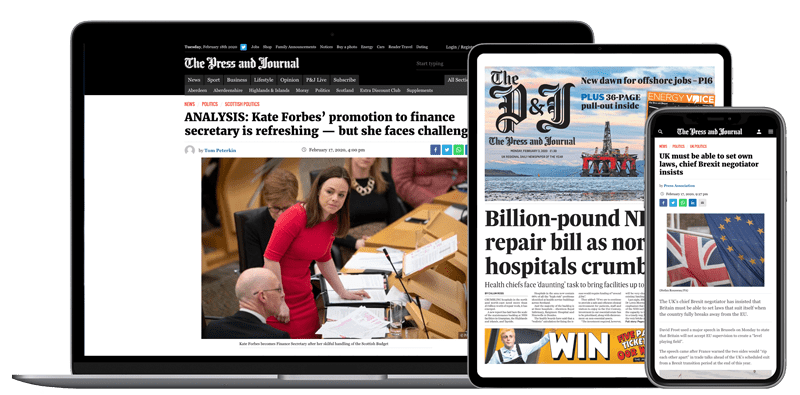 Help support quality local journalism … become a digital subscriber to The Press and Journal
For as little as £5.99 a month you can access all of our content, including Premium articles.
Subscribe