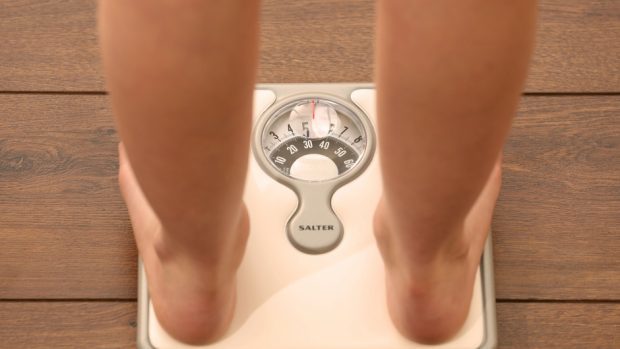 Doctors are referring more people to obesity specialists on the Outer Hebrides than they are in Ayrshire – despite the population being 15 times smaller.
Figures show that 788 adults and 55 children – including some aged between two and four-years-old – were referred to weight management services by NHS Western Isles in the last three years.
It represents about 3% of the local population, a higher rate than any other Scottish health board, with the total for adults comparing to the 628 referrals in the whole of the NHS Ayrshire area, the 234 referrals in the Borders, and the 95 cases in Orkney.
The data, released to the Scottish Conservatives, found that 61,916 adults and 5,129 children had been referred to specialist services in the last three years across Scotland.
NHS Highland accounted for 1,228 adult referrals in the period, but did not provide figures for under-18s, while NHS Shetland did not respond.
The Grampian health board did not provide statistics either, but separate figures show that since 2013 there have been 1,945 patient or day case episodes where obesity has been coded as either the main or secondary diagnosis.
NHS Western Isles said its figures for adults "may not be 100% accurate as we have moved between systems" in the period.
But Scottish Conservative shadow health secretary Miles Briggs said: "Obesity is going to be one of the great public health challenges of our time.
"These figures show tens of thousands of people – even children as young as two – are being referred to specialists.
"If we don't take steps to tackle this problem now, the consequences for both the health of our population and the future strain on the NHS will be severe."
Public Health Minister Aileen Campbell said: "We put forward a bold package of measures in our draft diet and healthy weight strategy to help everyone make positive choices, empower personal change, and make Scotland a healthier place to live.
"The strategy includes world-leading proposals to restrict the marketing of foods high in fat, salt and sugar.
"Now that the strategy consultation has closed, we will continue to lead the consensus across the political spectrum as we set out our next steps.
"As was the case with tobacco and minimum unit pricing for alcohol, when Parliament unites around a common purpose we can make a real and lasting change to the health of our nation."