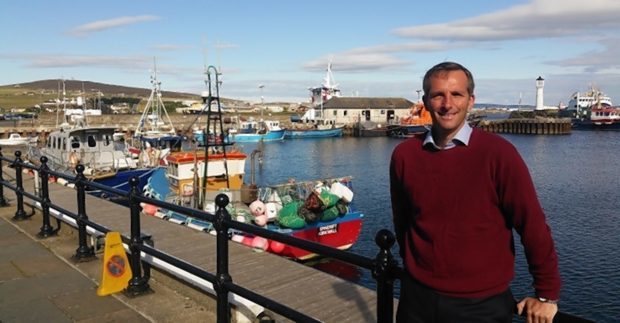 Concerns about the temporary replacement vessel for Orkney's lifeline ferry service across the Pentland Firth were raised with First Minister Nicola Sturgeon yesterday.
Local MSP Liam McArthur said he had received numerous complaints from residents, including a student who was angry that the freight vessel on the Stromness to Scrabster route was not accessible for wheelchair users
At first minister's questions in Holyrood, the Liberal Democrat asked: "Does the first minister believe that that is acceptable?
"If not, can she explain what steps her government has taken to ensure that a more appropriate replacement vessel is identified?"
Ms Sturgeon responded: "Other than what Liam McArthur has just shared, I do not know the details of his constituency case.
"However, it is deeply regrettable if any person, particularly someone who has a disability, feels that they are not getting the standard of transport system that they have the right to expect.
"We want and expect the highest standards, whether on NorthLink Ferries or any other part of our transport system.
"On the specific issue of the type of vessel being used during a refit of the normal vessel, Serco will have had to consider a number of issues.
"I am more than happy to ask the transport minister to speak with Serco on that point and communicate directly with the member on the detail."
Following the exchange, Mr McArthur said: "Planned maintenance is an essential part of making sure that our lifeline ferry services run smoothly. However, it isn't acceptable that a freight vessel was brought in to operate the Stromness-Scrabster route."
"A number of constituents have been in touch with me about the problems they have faced over recent weeks."