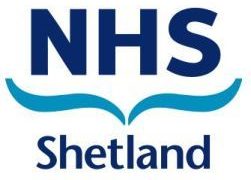 NHS Shetland has installed new cycling facilities to encourage more staff to enrol and take advantage of the cycle to work scheme.
£15,000 of external funding was acquired by the island medical provision board through a Cycle Friendly Employer Grant on behalf of Cycle Scotland.
Cycling Scotland development officer, Caroline Hammond, said: "I am really pleased that NHS Shetland has received this funding to make cycling and other forms of active travel a real and enjoyable travel option for its staff. Our thanks go to our service centre, the Shetland Community Bike Project, who worked closely with NHS Shetland to help them to successfully apply for the funding."
The announcement comes as the latest development of NHS Shetland working towards being recognised with the Cycle Friendly Employer Award in partnership with the Shetland Community Bike Project.
The Shetland Community Bike Project works closely with Shetland Alcohol Support Services, the Mental Health Department, Shetland Link Up and the Community Drugs Project to repair and restore bicycles providing job opportunities to those who face significant employability barriers.
In celebration of the new facility being installed NHS Shetland will host a cycling promotion event on Friday April 6 where staff will be encouraged to seek sponsorship for travelling to work via bike. Static bikes will also be placed in the canteen at the Gilbert Bain Hospital and the Board HQ at Montfield where staff will also be encouraged to cycle during their breaks. All funds raised from the event will be donated to Sport Relief.
Peter Mogridge, Transport Policy and Projects Officer with ZetTrans, Shetland's transport partnership said "The key to supporting healthier and greener travel choices is to change behaviour. Having the right measures in place to help folk cycle as part of their normal daily routine is an excellent way to achieve this. ZetTrans congratulates NHS Shetland and wishes their staff well with this important initiative."