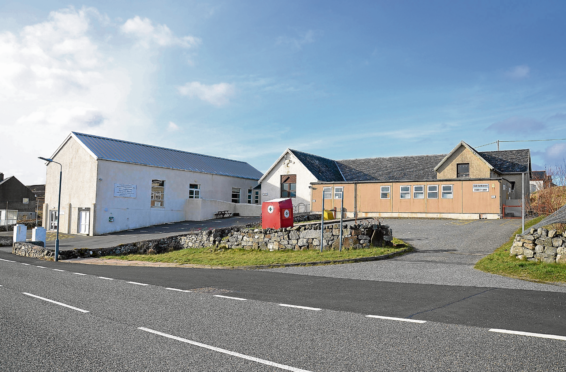 A former primary school in the Western Isles is undergoing a £1.2 million transformation into a community hub to preserve the history of the Kinloch area.
Balallan Primary School on the Isle of Lewis is being redeveloped into a heritage centre and will be used to house a number of community-based projects and amenities, as well as museums and an archive.
The project is being brought forward by Kinloch Historical Society.
Chairman Ken Roddy Mackay said: "In the big hall, formally the canteen and gym, an upper floor will be added.
"All the buildings will be fully insulated and a new heating system installed. This new space will house a heritage office, climate-controlled store and conservation workshop with an open plan area that can be used for meetings, research or training. This will complement the existing two museum areas and the archive.
"A new building will be built adjacent to the school to replace the old portable cabins to house a recycling project.
"The charity shop, which opened four years ago on the site, the coin operated launderette and heritage areas will be open throughout the renovations. It is hoped we will reopen the café and additional exhibition hall in early June."
The £1.2 million development has been funded by a number of organisations including Comhairle nan Eilean Siar, the Scottish Government, LEADER, Big Lottery, Muaitheabhal Community Wind Farm Trust and Highlands and Islands Enterprise (HIE).
To commemorate the location's strong heritage, Mr Mackay said a special area is being constructed at the centre to honour the Western Isles links with Clan Mackenzie.
He added: "An additional attraction at the centre, which is on the main inter-island route, will be a special area commemorating the close links with the Clan Mackenzie and the Seaforth Highlanders Regiment which takes its name from Seaforth Head, an area two miles from the community hub.
"The Clan hope to have an International Gathering on Lewis in 2020 as part of the celebrations.
"Clan Mackenzie took over Lewis in 1610 and their first stronghold, which lasted for around 80 years, was at Seaforth."
The work is scheduled to be complete by early December.